■Product name:  HANADOUJI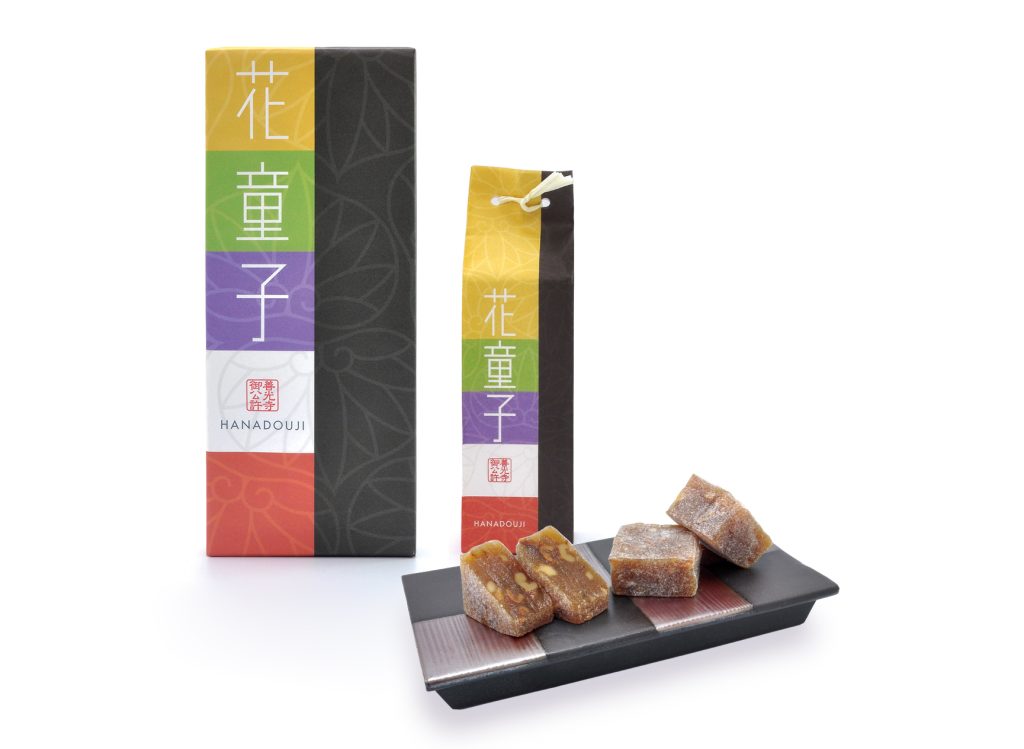 ■Product Introduction:  Zenkoji Gokoukyo" HANADOUJI " is a Japanese dessert (walnut yubeshi) that has been a favorite for many years as favorite commemorative gift of the national treasure Zenkoji Temple in Shinshu, Japan. Walnut yubeshi are rice cake sweets with walnuts. Enjoy the sticky texture of the yubeshi dough and the generous amount of walnuts in it.
The "douji" in "hanadouji" means "child. We make each one with all our heart, wishing for the healthy growth of your child.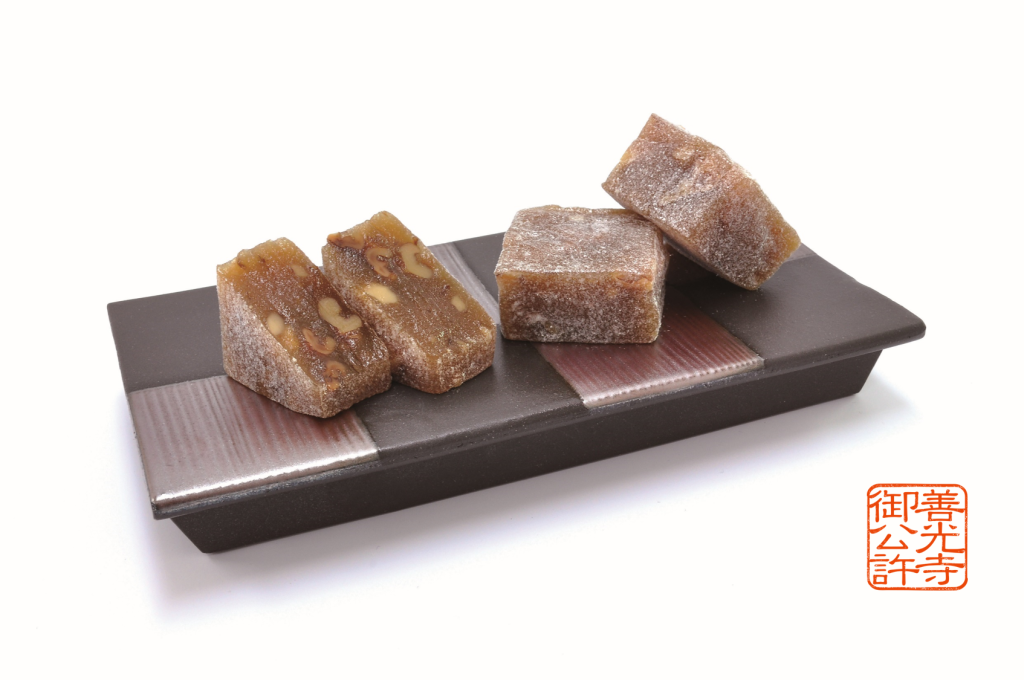 Zenkoji Gokoukyo:"Gokoukyo" means "permission" or "official approval". Products approved by Zenkoji Temple, a national treasure, are marked with "Zenkoji Gokoukyo".
■Raw Material Label:  Granulated sugar (made in Japan), glutinous rice, walnuts, syrup, soy sauce, starch, rapeseed oil / seasoning (amino acid, etc.), sweetener (stevia), emulsifier (soybean origin)
■Contents: 5 pieces/10 pieces
■Storage:   Avoid direct sunlight,high temperature and high humidity.
■Allergy:  Wheat, Soybeans, Walnuts are included as part of the ingredients.
The factory where this product is manufactured also produces products containing Egg and Milk.

■Notice:
This product is a raw product.
Rice cake may become hard, so please eat it as soon as possible.
The expiration date is before opening the package. Please eat as soon as possible after opening.
〔下面是中文〕
■商品名: 花童子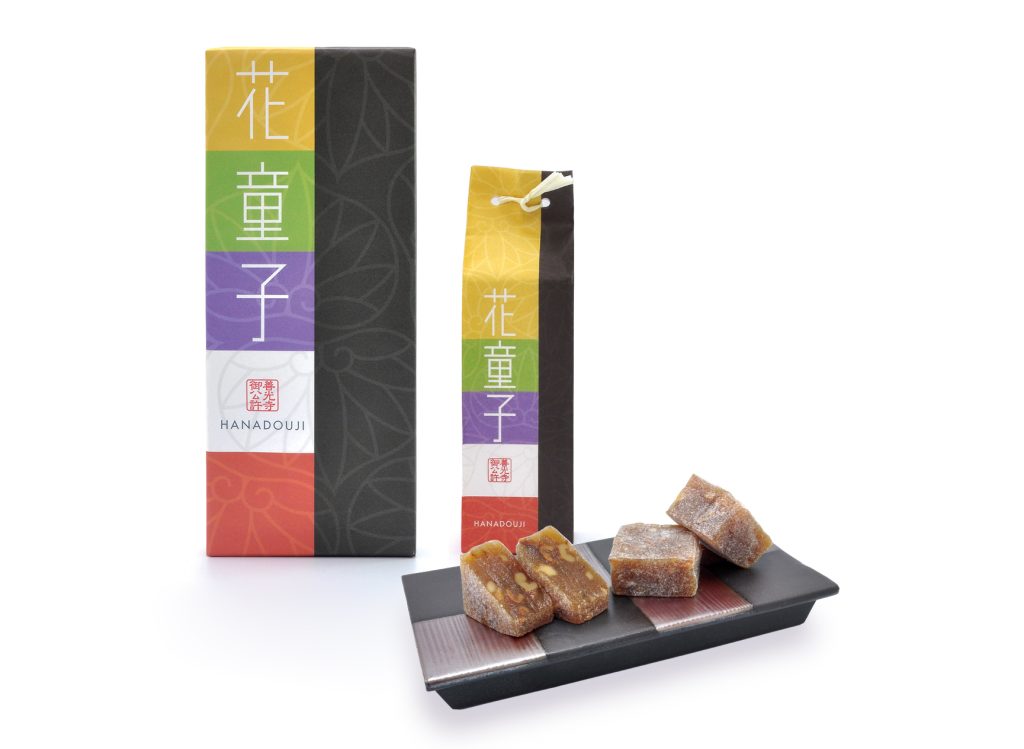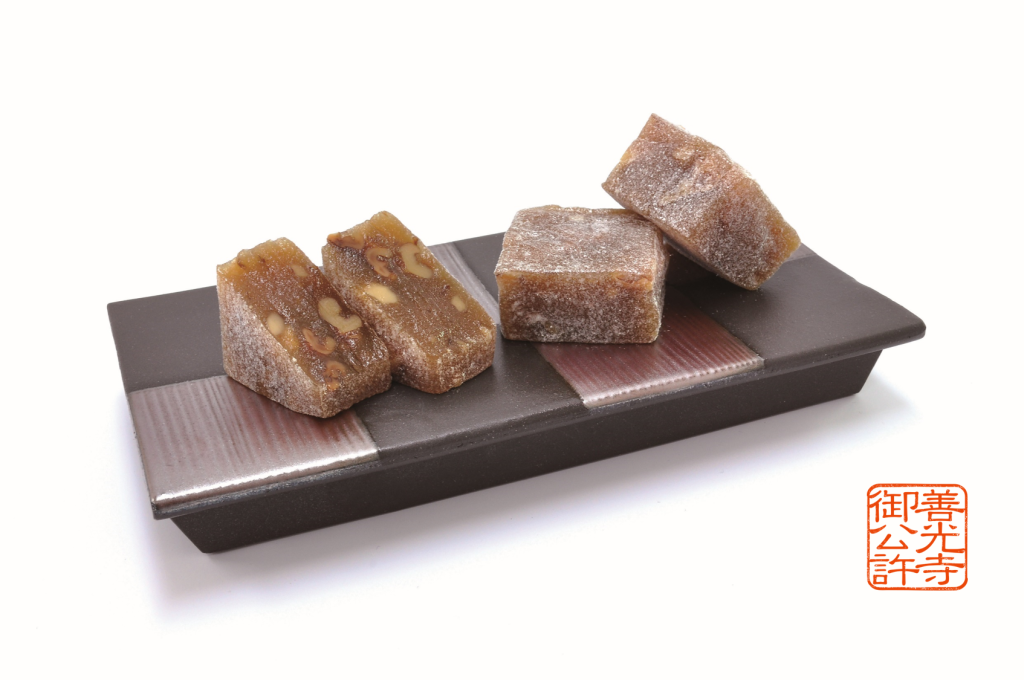 ■商品介绍:  善光寺御公许【花童子】核桃汤部和果子点心是长期以来一直是信州国宝'善光寺'时最受欢迎的参拜纪念品。 核桃汤部是含有核桃的年糕饼。 请尽情糯糯的汤部面团包裹着满满核桃的核桃汤部。
花童子中的童子意为 "孩子",带着希望孩子能够健康快乐地成长的美好祝愿,每一个【花童子】都包含着满满的诚意制成。
※善光寺御公许・・・"公许 "的意思是 "公家的承认 "或 "官方许可"。 经过国宝善光寺官方许可的产品,都会盖上【善光寺御公许】的印章。
■配料: 细砂糖(日本制造)、糯米、核桃、糖浆、酱油、淀粉、菜籽油/调味料(氨基酸等)、甜味剂(甜菊)、乳化剂(来自大豆)。
■内容量: 5个 /10个
■保存方法: 避免阳光直射,避免高温潮湿环境。
■过敏成分: 配料中含有小麦,大豆,核桃。生产该产品的工厂有含鸡蛋,乳制品的生产线。

■注意:
本产品为生食,饼皮可能会变硬,请尽快食用。
赏味期限是开封前的保质期,开封后请尽快食用。