■Product name:  syunsui-Kuromitsu Warabi Mochi
■Product Introduction:  syunsui-Kuromitsu Warabi Mochi is a Japanese dessert made with a translucent jiggly rice cake-like dough made from bracken flour and filled with Kuromitsu (Brown sugar syrup). Please enjoy it with Uguisu-kinako (soybean flour made from green soybeans produced in Shinshu) topping, if you like.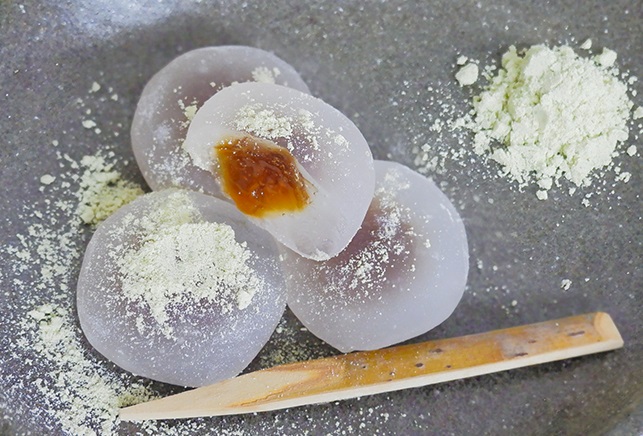 Uguisu-kinako is soybean flour made from roasted green soybeans. The beautiful green color of the soybean flour does not contain any coloring, so you can enjoy the natural flavor and sweetness of the soybeans (since no coloring is used, the color may become lighter in rare cases, but there is no quality problem).
■Raw Material Label:
〔Warabi Mochi〕  Starch syrup (made in Japan), sugar, brown sugar, brown sugar sauce (sugar, processed brown sugar, starch syrup, agar), bracken flour / sweetener (trehalose), thickener (processed starch), flavorings
〔Attached packet〕 Uguisu-kinako (green soybean flour) (produced in Nagano Prefecture)
■Contents:  15pieces
■Storage::  Store away from direct sunlight, high temperature and high humidity.
■Allergy:  Soybeans are included as part of the ingredients. The factory where this product is manufactured also produces products containing Wheat, Egg, Milk, Peanuts.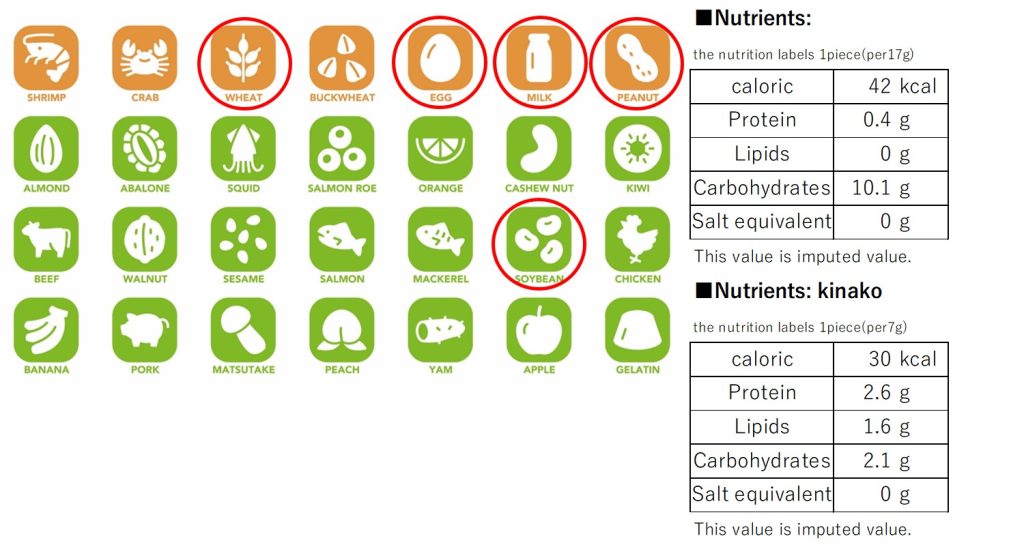 〔下面是中文〕
■商品名:  旬粹 黑蜜蕨餅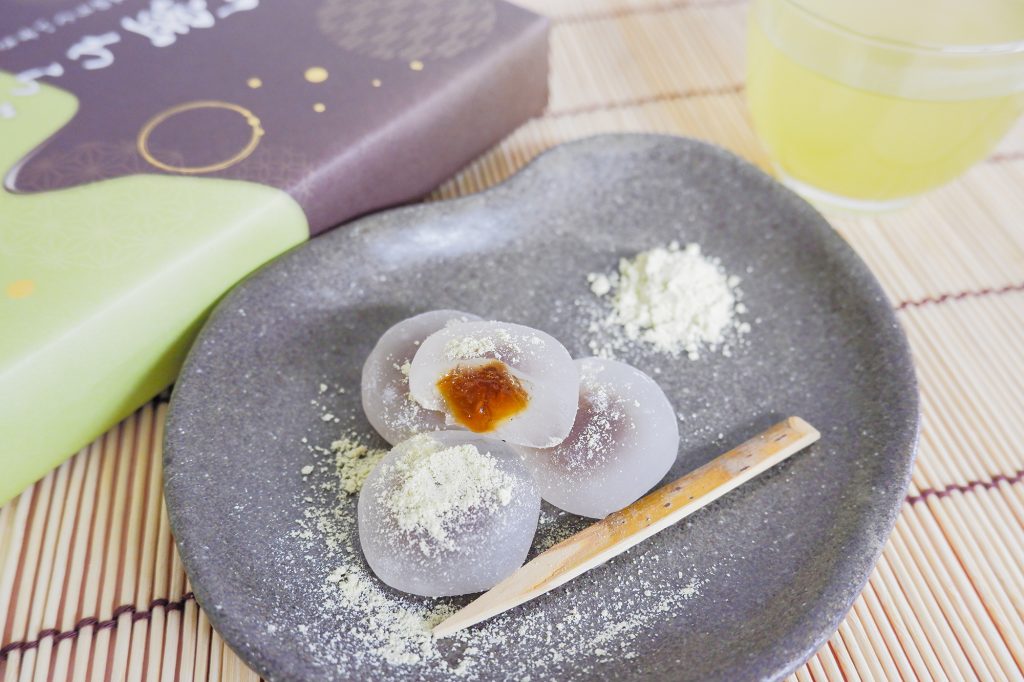 ■商品介绍:  旬粹 黑蜜蕨餅是,是用蕨类面粉制成的半透明的米饼状面团,包裹着黑蜜制成的口感软糯Q弹的日式点心。 根据个人口味可以撒上适量的豆粉(信州产青大豆制成)品尝。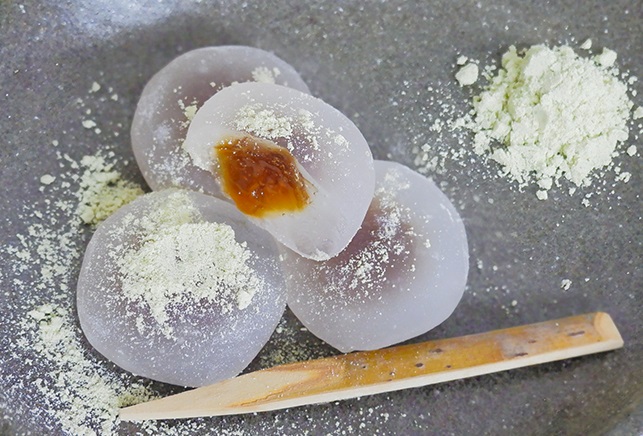 [豆粉]是将青大豆炒熟后粉碎制成的豆粉,是天然的嫩绿色,不含任何色素,有天然青大豆的味道与回甘,色香味俱全。 (由于没有使用色素,在少数情况下颜色可能会变浅,但这不是质量问题,请放心食用)
■配料:
[蕨饼] 淀粉糖浆(日本制造)、糖、红糖、红糖酱(糖、加工红糖、淀粉糖浆、琼脂)、草粉/甜味剂(海藻糖)、增稠剂(加工淀粉)、香料
[粉包] 豆粉(青大豆(长野县产))
■内容量: 15个
■保存方法: 避免阳光直射,高温,潮湿环境
■过敏成分: 配料中含有大豆。生产该产品的工厂有含小麦,鸡蛋,乳制品,花生的生产线。