■Product name: syunsui-Shine muscat Daifuku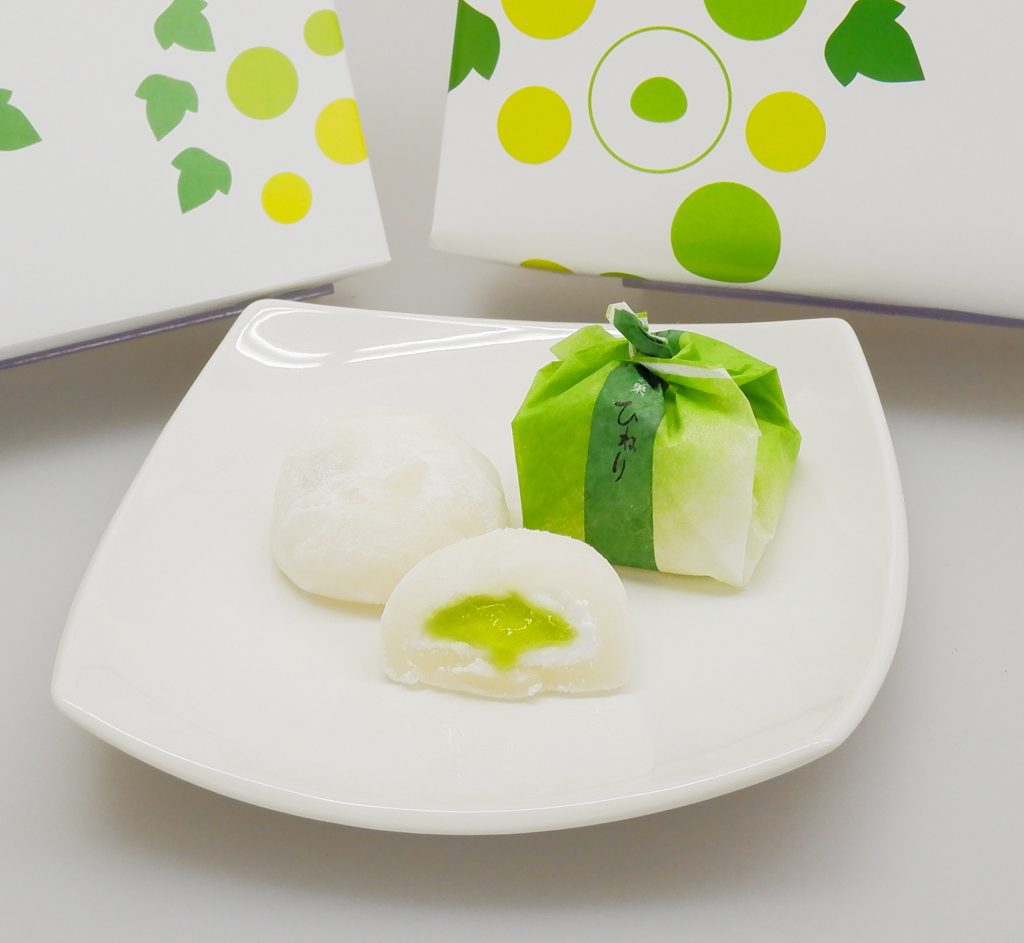 ■Product Introduction:  Daifuku "syunsui-Shine Muscat Daifuku" is a Western-style Daifuku rice cake with Shine Muscat sauce, produced in Shinshu, one of the four major production areas of Shine Muscat. The sweet and sour sauce and soft marshmallow are wrapped in a softer rice cake skin. When you take a bite, your mouth will be filled with the fresh aroma of the Shine Muscat.
■Raw Material Label:  Starch syrup (manufactured in Japan), sugar, rice cake flour, grape sauce [starch syrup, sugar mixed with isomerized liquid sugar, sugar, grapes (Shine Muscat (Nagano))], gelatin, dried egg white / processed starch, enzyme, emulsifier, polysaccharide thickener, sour agent (citric acid), flavor, color (safflower yellow, gardenia), Ca lactic acid, antioxidant (V.E.)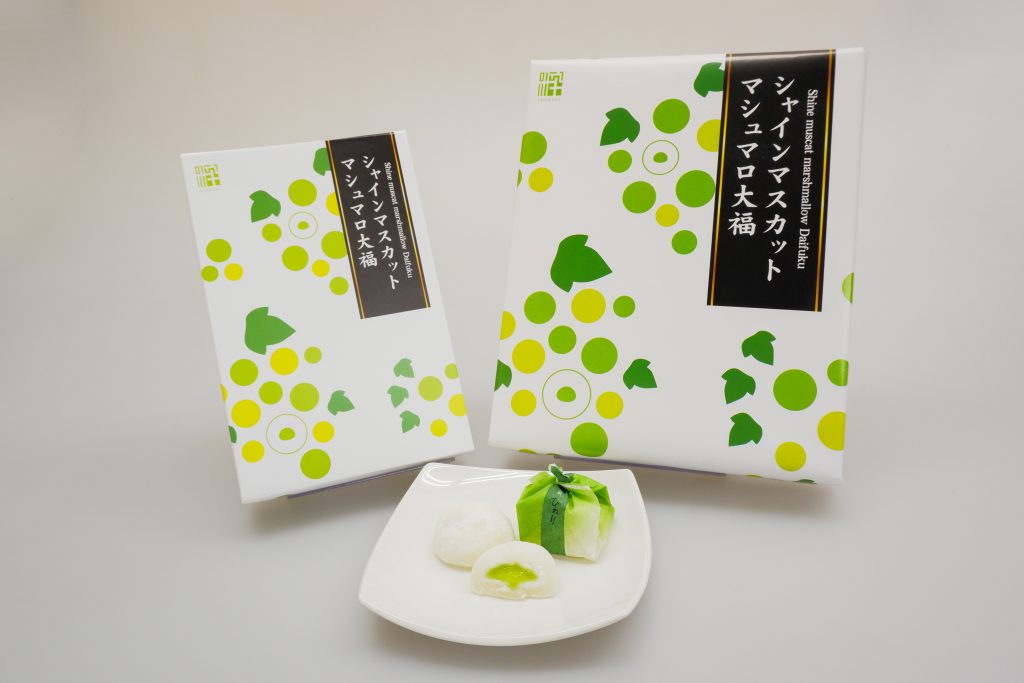 ■Contents:  6pieces /12pieces
■Storage::  Store away from direct sunlight, high temperature and high humidity.
■Allergy:  Egg, Milk, Gelatin, Soybeans are included as part of the ingredients. The factory where this product is manufactured also produces products containing Wheat, Peanuts, Buckwheat.

■Notice:
The expiration date is for unopened packages. Once opened, please eat as soon as possible (regardless of the expiration date).
〔下面是中文〕
■商品名: 阳光玫瑰大福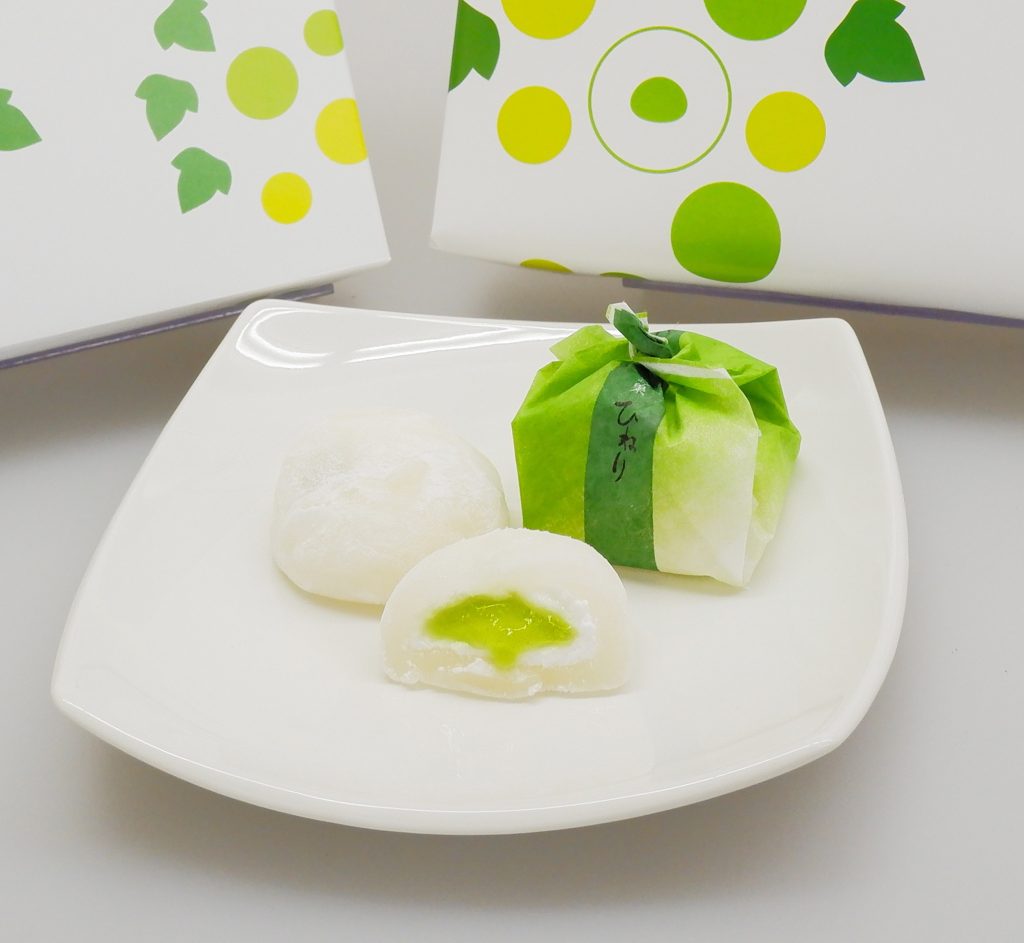 ■商品介绍:  阳光玫瑰大福是一种西洋式大福,使用了来自阳光玫瑰葡萄的四大产地之一信州的阳光玫瑰葡萄汁。 阳光玫瑰大福中松软的棉花糖包裹着酸甜的果汁,最后用更加柔软的饼皮包裹含果汁的棉花糖,咬上一口,就能感受到满口四溢的阳光玫瑰葡萄清爽的香气。
■配料:  淀粉糖浆(日本制造),糖,年糕粉,葡萄酱[淀粉糖浆,糖与异构化液体糖混合,糖,葡萄(Shine Muscat(长野))],明胶,干蛋白/加工淀粉,酶,乳化剂,多糖增稠剂,酸剂(柠檬酸)调味剂,色素(红花黄,栀子花),Ca乳酸,抗氧化剂(V.E)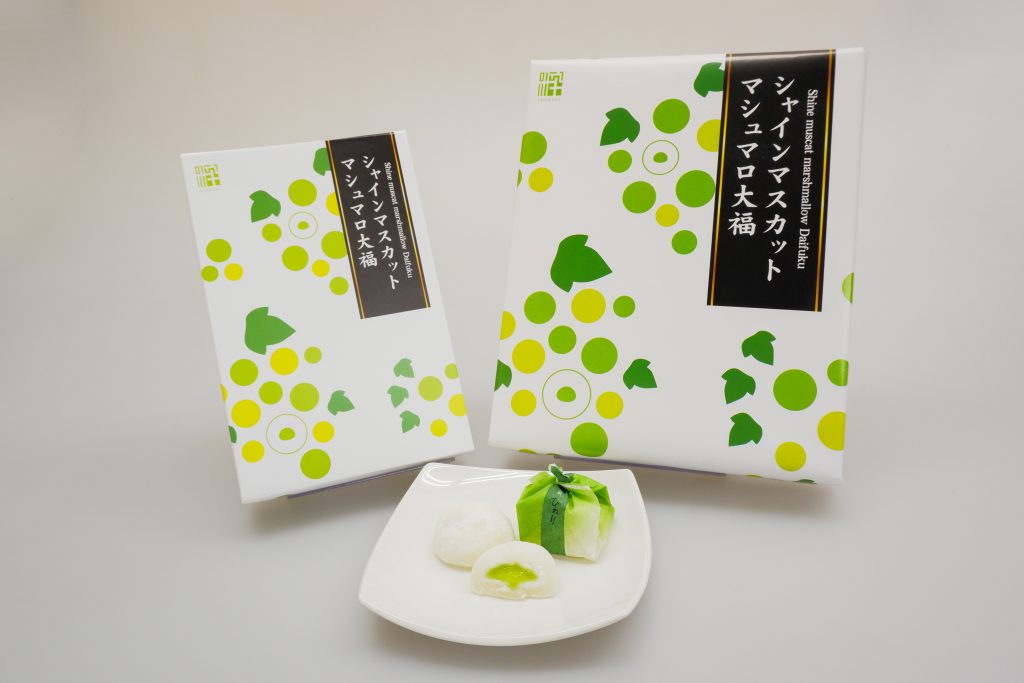 ■内容量: 6个 /12个
■保存方法:  避免阳光直射,高温,潮湿环境
■过敏成分:  配料中含有鸡蛋,乳制品,吉利丁,大豆。生产该产品的工厂有含小麦粉,花生,荞麦的生产线。

■注意: 保质期是未开封时的存储期限,开封后请尽快食用。