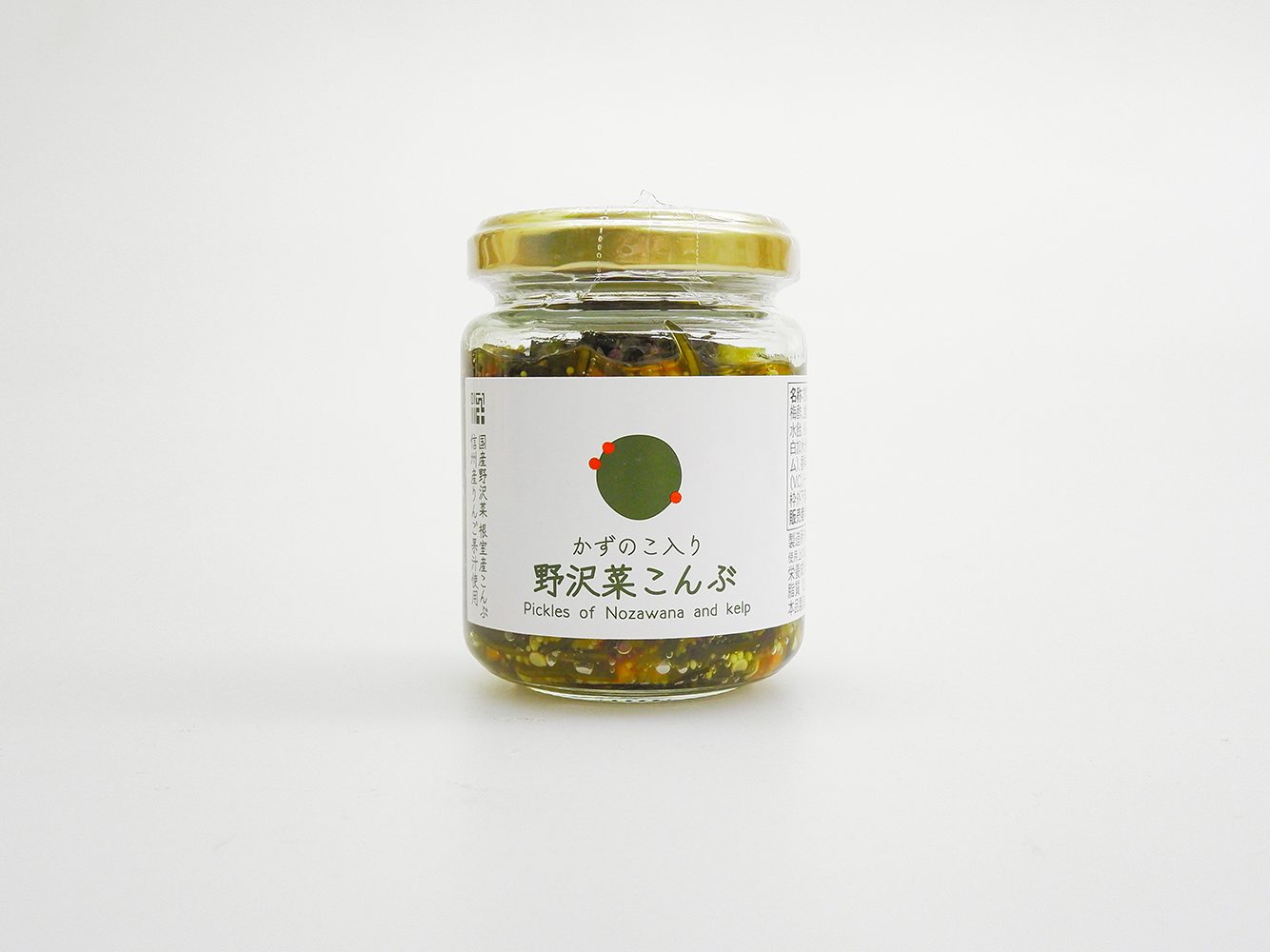 ■Product name : syunsui- Pickles of Nozawana and kelp
■Product Introduction : "syunsui- Pickles of Nozawana and kelp" is a pickled nozawana made from Japanese nozawana and kelp from Nemuro, to which kazunoko is added. The tsukudani (food boiled in soy sauce and syrup) style seasoning is made with apple juice from Shinshu. It can be eaten as is as a side dish or with white rice or tofu.
[Nozawana]
Nozawana is a type of Japanese turnip greens. It is generally eaten pickled. Nozawana pickles are an everyday specialty in Shinshu ,Nagano.
■Raw Material Label : Nozawana (produced in Japan), sugar, konnyaku, vinegar (brewed vinegar, plum vinegar, salt, others), herring roe, kelp (from Nemuro City, Hokkaido), carrot, amino acid solution, starch syrup, apple juice (from Nagano Prefecture), soy sauce, fermented seasoning, sesame, salt, protein hydrolysis seasoning, chili pepper/ seasoning (amino acid, others), thickening agent (xanthan gum), flavor, acidifier, sweetener (stevia), sake spirit, calcium hydroxide, antioxidant (VC)
■Contents : 120g
■Storage :  Store at room temperature out of direct sunlight
■Allergy : Wheat, Soybeans, Apples, sesame are included as part of the ingredients. The factory where this product is manufactured also produces products containing Shrimp, Eggs, Milk, and Peanuts.

■Notice :
After opening, store at 10℃ or below and consume as soon as possible.
〔下面是中文〕
■商品名:  旬粋 野泽菜昆布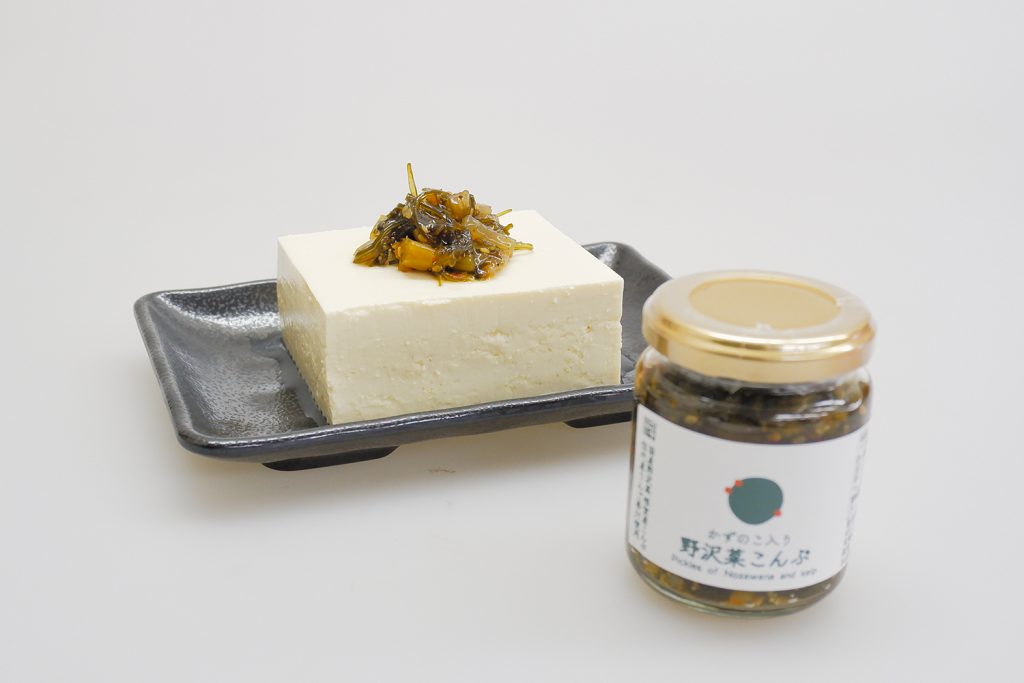 ■商品介绍 : 旬粋 野泽菜昆布是一种腌制海带,由日本野泽菜和根室海带制成,并添加了。 酱油和淀粉糖浆制成的甜 "佃煮 "风味调料,加入了酱油和淀粉糖浆。 可单独食用,也可与白米饭或豆腐一起搭配食用。
■配料 : 野泽菜(日本产)、糖、魔芋、醋(酿造醋、梅醋、盐、其他)、鲱鱼子、海带(北海道根室市)、胡萝卜、氨基酸溶液、淀粉糖浆、苹果汁(长野县产)、酱油、发酵调味液、芝麻、盐、蛋白质水解物调味料、辣椒/调味料(氨基酸等)、增稠剂(增稠剂、 黄原胶)、调味料、酸味剂、甜味剂(甜叶菊)、清酒、氢氧化钙、抗氧化剂(VC)
■内容量 : 120g
■保存方法: 室温保存,避免阳光直射
■过敏成分: 配料中含有小麦,大豆,苹果,芝麻。生产该产品的工厂有含虾,牛奶,鸡蛋,花生的生产线。

■注意 :