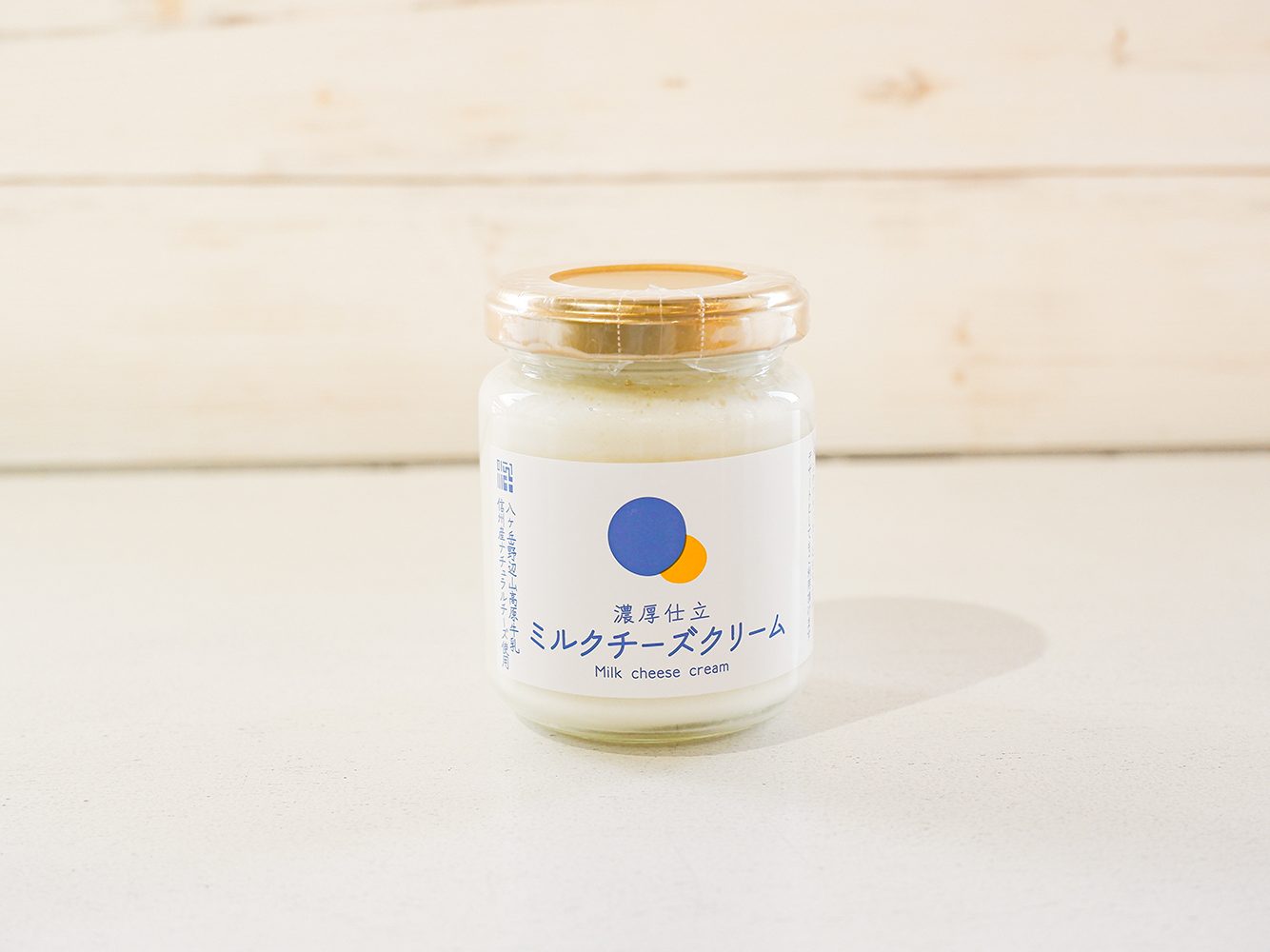 ■Product name : syunsui-Milk Cheese Cream
■Product Introduction : "syunsui-Milk Cheese Cream" is a rich and creamy milk jam made by slowly simmering Yatsugatake Nobeyama Kogen milk produced at the foot of the Yatsugatake Mountains in Shinshu, together with processed cheese produced in Shinshu. This milk jam has a refreshing aftertaste and can be served with bread or crackers, or as a dessert on its own.
■Raw Material Label : Milk (raw milk (produced in Nagano)), processed cheese (natural cheese (produced in Nagano)), sugar, konnyaku, starch degradation products/acidifier, stabilizer (locust bean gum), emulsifier
■Contents : 130g
■Storage :  Store at room temperature out of direct sunlight.
■Allergy : Milk constituent included as part of the ingredients. The factory where this product is manufactured also produces products containing Shrimp, Wheat, Eggs, and Peanuts.

■Notice :
After opening, store at 10℃ or below and consume as soon as possible.
Black grains in the product are derived from konjac and are not a quality problem.
〔下面是中文〕
■商品名: 旬粋奶油奶酪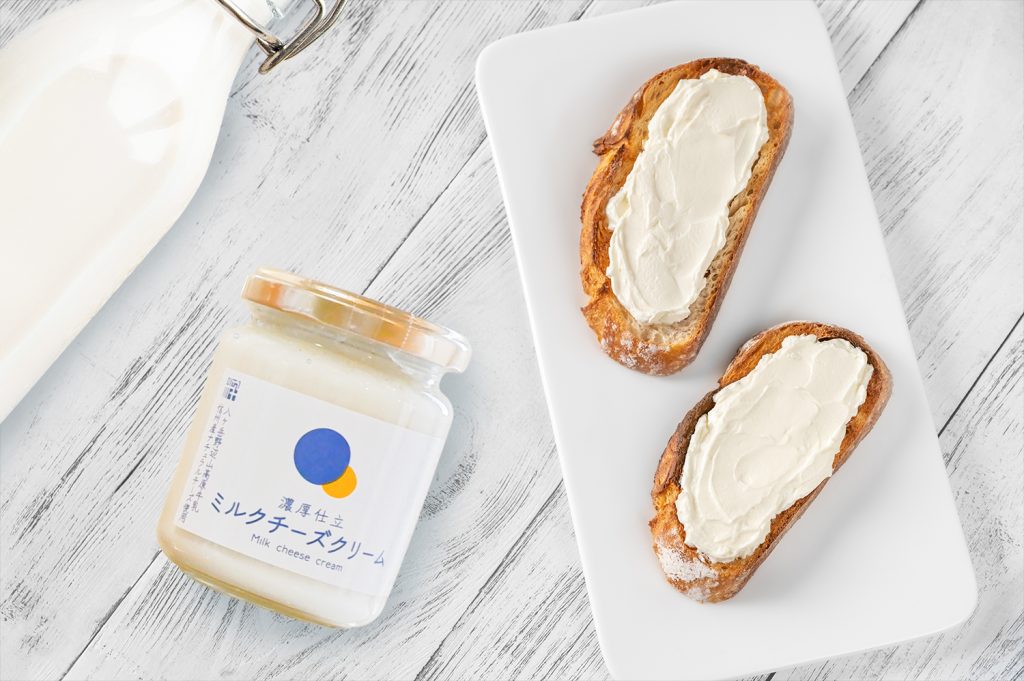 ■商品介绍 : 旬粋牛奶奶酪奶油是一种浓稠、细腻的牛奶酱,由信州八岳山脚下生产的八岳野边山高原牛奶与信州生产的加工奶酪一起慢慢熬制而成。 牛奶酱口感清爽,可搭配面包或饼干食用,也可单独作为甜点食用。
■配料 : 牛奶(生乳(长野县产))、加工奶酪(天然奶酪(长野县产))、糖、魔芋、淀粉降解产物/酸味剂、稳定剂(刺槐豆胶)、乳化剂。
■内容量 : 130g
■保存方法: 室温保存,避免阳光直射。
■过敏成分: 部分成分中含有乳制品。 含有虾、小麦、鸡蛋和花生的产品在该产品的生产工厂生产。

■注意 :
开封后请在 10°C 以下保存,并尽快食用。
产品中的黑色颗粒来自魔芋,不属于质量问题。