■Product name:  Apricot langue de chat "syunsui – Apricot Rangu"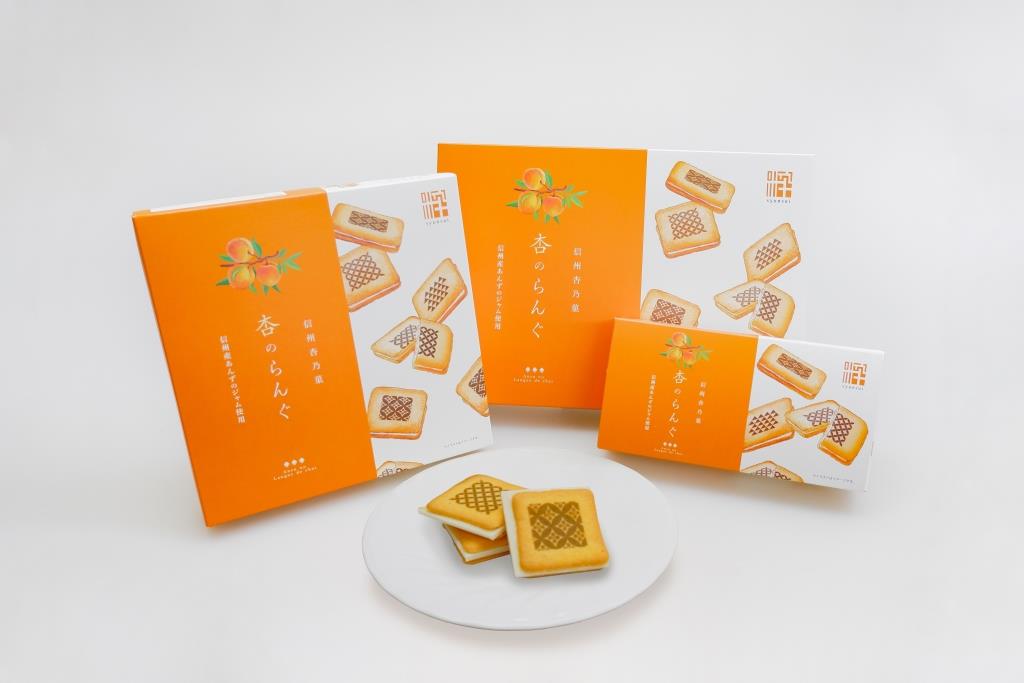 ■Product Introduction:  Apricot langue de chat "syunsui -Apricot Rangu" is a langue de chat with jam made from apricots grown in Chikuma City, Nagano Prefecture, known as the "home of apricots" kneaded into the dough. White chocolate is sandwiched between thinly baked cookies (langue de chat) printed with Syunsui's original brand pattern. When you open the package, the aroma of apricots spreads softly.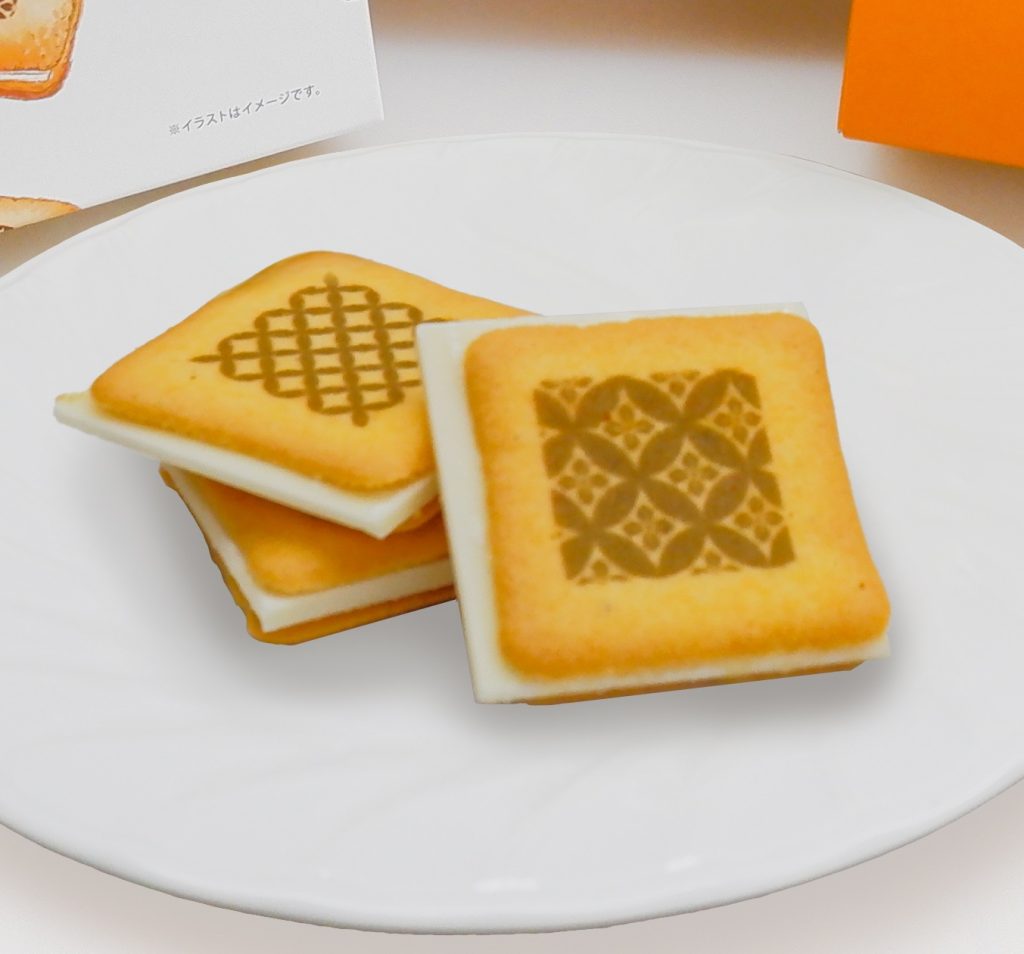 ■Raw Material Label: Chocolate (sugar, cocoa butter, whole wheat flour, vegetable oil and fat, skimmed milk powder) (made in Japan), wheat flour, quasi-chocolate (vegetable oil and fat, sugar, whole wheat flour, lactose, cocoa butter), egg white, margarine, sugar, apricot jam (apricots (Nagano)), salt / cellulose, emulsifier, flavor, color (carotinoid, carotene Yellow 4, Red 102, Blue 1, Red 106), Antioxidant (V.E), Acidifier
■Contents:  6pieces / 12pieces / 18pieces
■Storage:   Store away from direct sunlight, high temperature and high humidity.
■Allergy:  Wheat, Egg, Milk, Soybeans are included as part of the ingredients.
The factory where this product is manufactured also produces products containing Peanuts, Shrimp, Carb.

■Notice:
Once opened, please eat as soon as possible.
There is no quality problem, although the baking color may vary due to the manufacturing process.
The langue de chat dough is baked thin so that you can enjoy the crunchy texture. Therefore, this product is very fragile, so please handle it with care.
Chocolate may turn white when it cools and hardens after melting at high temperature. Although the flavor is not as good as it should be, it is safe to eat.
〔下面是中文〕
■商品名:  杏子猫舌饼干 "旬粹 杏子猫舌饼"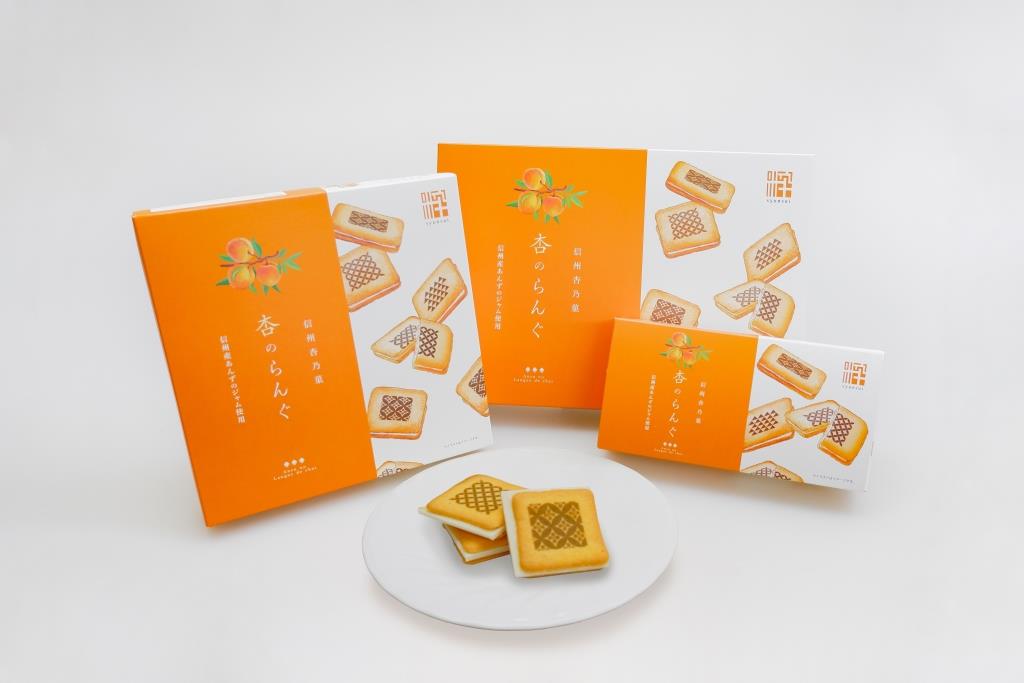 ■商品介绍:  杏子猫舌饼干 "旬粹 杏子猫舌饼"是一种猫舌饼干,面团中揉入了被称为 "杏子之乡 "的长野县千曲市的杏子制成的果酱。 白巧克力被夹在印有旬粹原创品牌图案的薄饼干(猫舌饼干)之间。 当你打开包装时,会柔和地散出杏子的香味。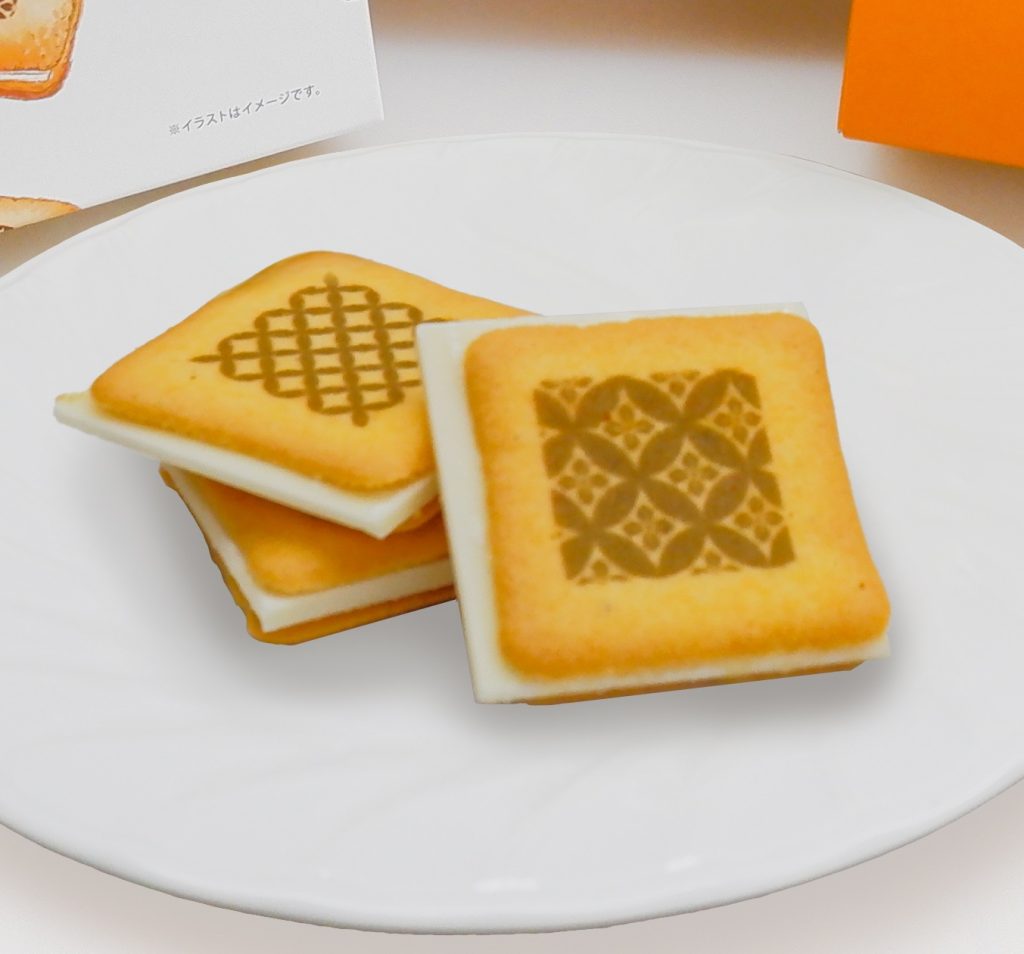 ■配料:  巧克力(糖,可可脂,全麦面粉,植物油和脂肪,脱脂奶粉)(日本制造),小麦粉,准巧克力(植物油和脂肪,糖,全麦面粉,乳糖,可可脂),蛋白,人造黄油,糖,杏子酱(杏子(长野)),盐/纤维素,乳化剂,调味料,颜色(胡萝卜素,胡萝卜素 黄4,红102,蓝1,红106),抗氧化剂(V.E),酸味剂
■内容量: 6个 / 12个 /18个
■保存方法: 避免阳光直射,高温,潮湿环境
■过敏成分: 配料中含有 小麦,鸡蛋,乳制品,大豆。生产该产品的工厂有含 花生, 虾,螃蟹 的生产线。

■注意: 
开封后请尽快食用。
烘烤出的饼干颜色可能会有所不同,并非质量问题,请放心食用。
为了保证酥脆的口感,饼干非常薄,易碎,请小心保存。
巧克力在高温下会融化,而巧克力中的脂肪和油在冷却后可能会泛白,导致风味欠佳,但仍可以食用。