■Product name:  Owakudani hot spring cracker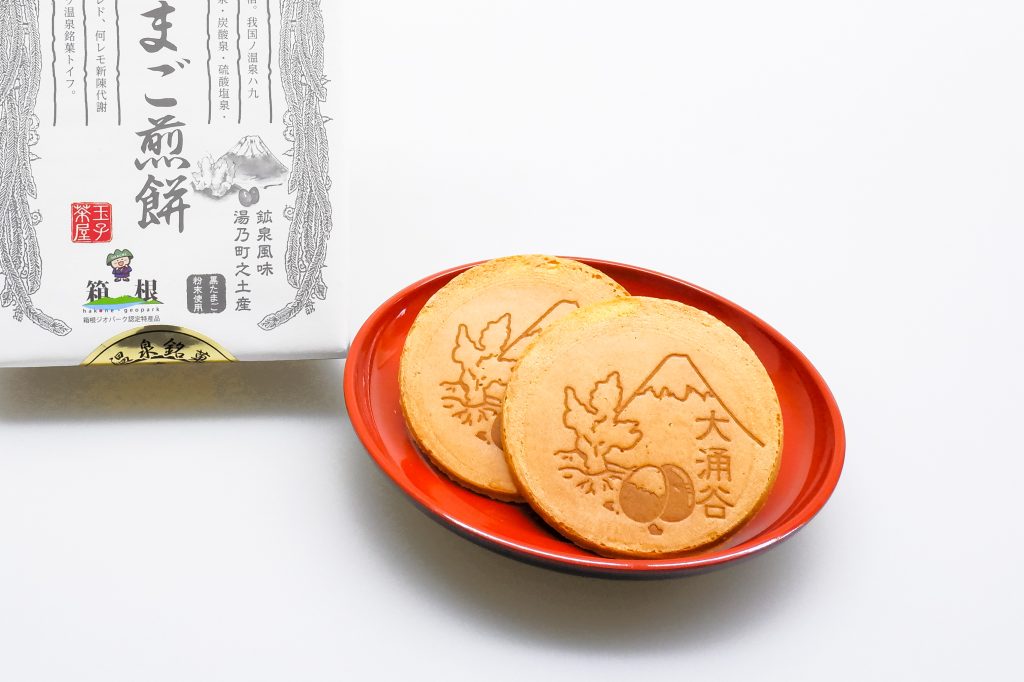 ■Product Introduction:  Owakudani hot spring crackers are flour crackers baked with chicken eggs mixed in. This product also contains powdered eggs boiled in the hot springs of Owakudani. It is a souvenir certified by the Geopark Special Products Development Committee of the Hakone Geopark, which is registered on the World Geopark Network.
■Raw Material Label:  Wheat flour (manufactured in Japan), sugar, chicken eggs, black egg powder, salt/expanding agent, flavorings (some contain eggs, wheat, soybeans)
■Contents:  13pieces
■Storage:   Store away from direct sunlight, high temperature and high humidity.
■Allergy:  Wheat, Egg, Soybeans are included as part of the ingredients.
The factory where this product is manufactured also produces products containing milk.

〔下面是中文〕
■商品名:  大涌谷温泉饼干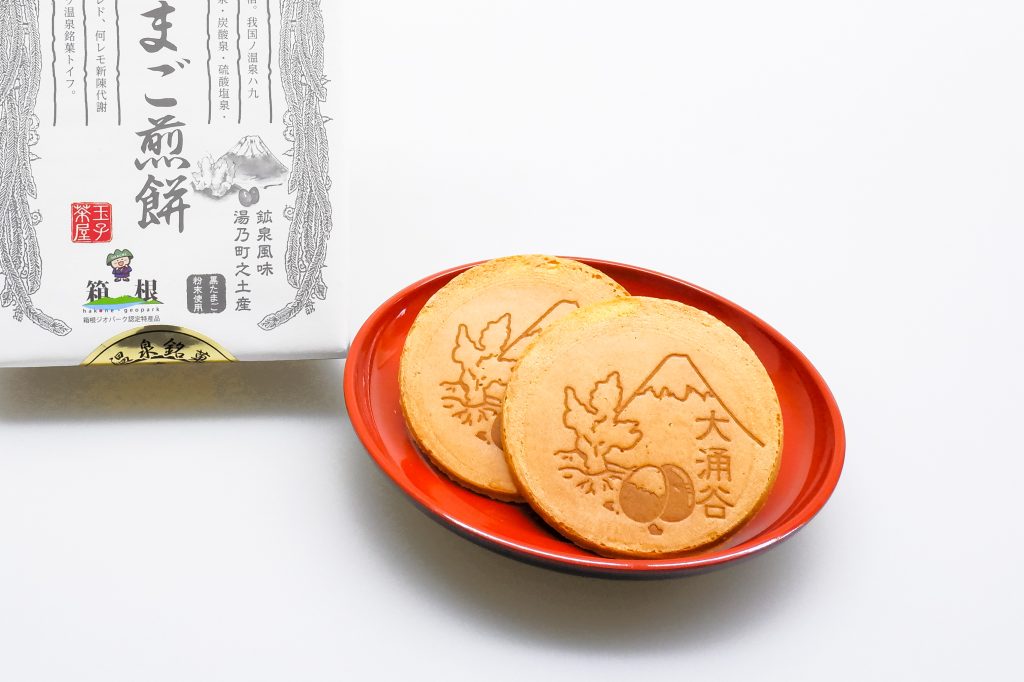 ■商品介绍:  大涌谷温泉饼干是一种鸡蛋面团烤制的饼干。大涌谷温泉饼干含有在大涌谷温泉中煮熟的鸡蛋粉末。本产品获得了箱根地质公园地质公园特产开发委员会的批准,而箱根地质公园注册于世界地址公园网络。
■配料:  小麦粉(日本制造)、糖、鸡蛋、黑蛋粉、盐/膨胀剂、调味料(部分含有鸡蛋、小麦和大豆)
■内容量: 13个
■保存方法: 避免阳光直射,高温,潮湿环境。
■过敏成分:  配料中含有小麦,鸡蛋, 大豆 。
生产该产品的工厂有含牛奶的生产线。