■Product name:  Niigata Bite-Sized Red Bean Sasadango Rolls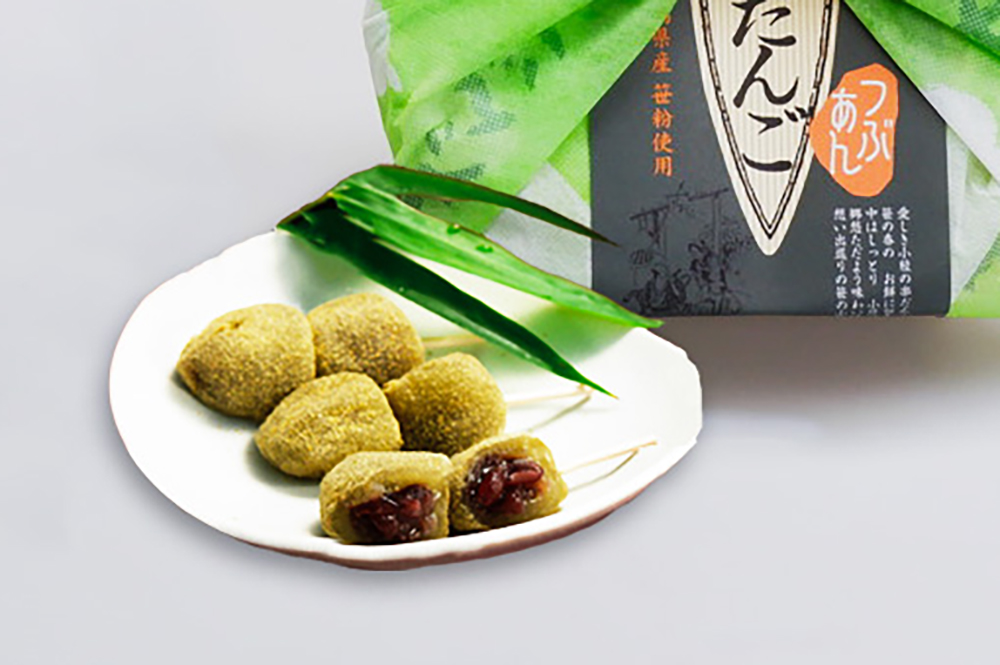 ■Product Introduction:  In Niigata, every family made it by hand, and it was also a very important snack. These dumplings are made with richly flavored azuki bean paste and wrapped in a rice cake kneaded with edamame (green soybeans). It is an elegant souvenir wrapped in a furoshiki wrapping cloth, which is often seen in picture scrolls from ancient times. Unwrapping it and giving it as a gift is a sign of respect for the recipient, and can add a sense of polite hospitality.
【About tsubu-an】
It is an ingredient used in making wagashi, which is made by cooking azuki beans with sugar so that they are not crushed.
【About Mochi】
Mochi is a food made by steaming and kneading mashed glutinous rice.
■Raw Material Label:  Mizuame (made in Japan), reduced syrup, azuki beans, sugar, glutinous rice flour, green soybean flour, bamboo leaf powder, edamame / sorbitol, emulsifier, gelling agent, (carrageenan)
■Contents:  10pieces
■Storage:   Store away from direct sunlight, high temperature and high humidity.
■Allergy:  Soybeans are included as part of the ingredients.
The factory where this product is manufactured also produces products containing buckwheat, egg, milk.

〔下面是中文〕
■商品名:  新泻一口粗红豆笹团子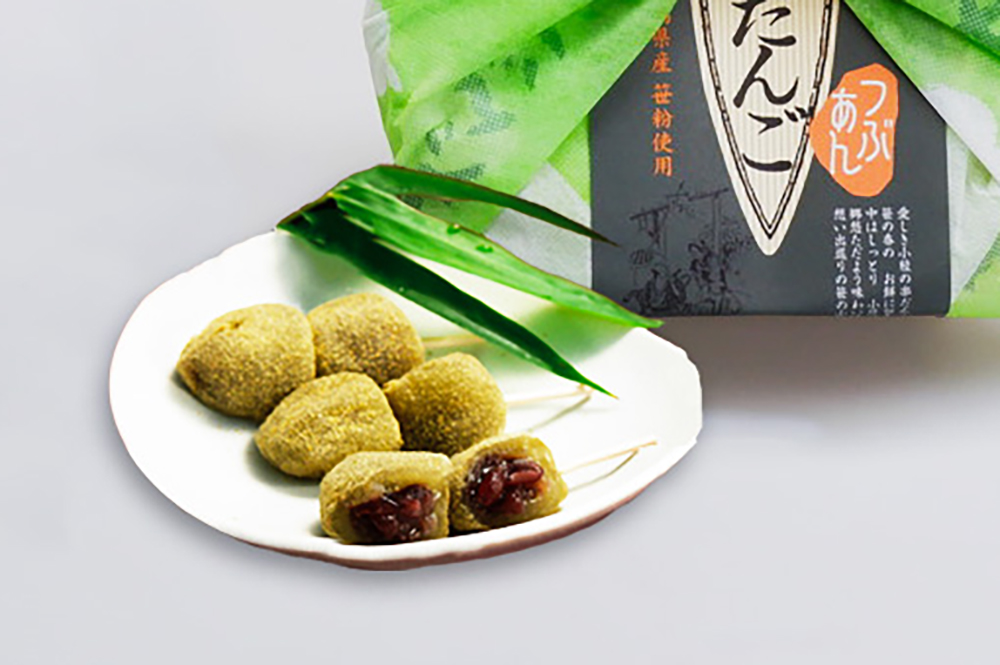 ■商品介绍:  在新泻,笹团子是家家户户都会制作的实用点心。 这种点心用味道浓郁的粗红豆沙制成,并用竹草粉和毛豆揉成的面团包裹。 这种点心经常出现在古代的画卷中,拆是一种优雅的纪念品,用 "风吕敷"包装还能表达对对方的尊重。
【粗红豆沙】
将红豆沙和砂糖混合,尽量使红豆沙的形状保持完整,作为和果子的材料使用。
【米糕】
将糯米捣碎后蒸熟制成。
■配料:  淀粉糖浆(日本生产)、还原糖浆、红豆、糖、糯米粉、绿豆粉、竹叶粉、毛豆/山梨醇、乳化剂、胶凝剂(卡拉胶)。
■内容量: 10个
■保存方法:  避免阳光直射,高温,潮湿环境
■过敏成分:  配料中含有大豆 。
生产该产品的工厂有含鸡蛋、荞麦、牛奶的生产线。