■Product name:  Nanban Ebisenbei (Nanban Shrimp Rice Crackers)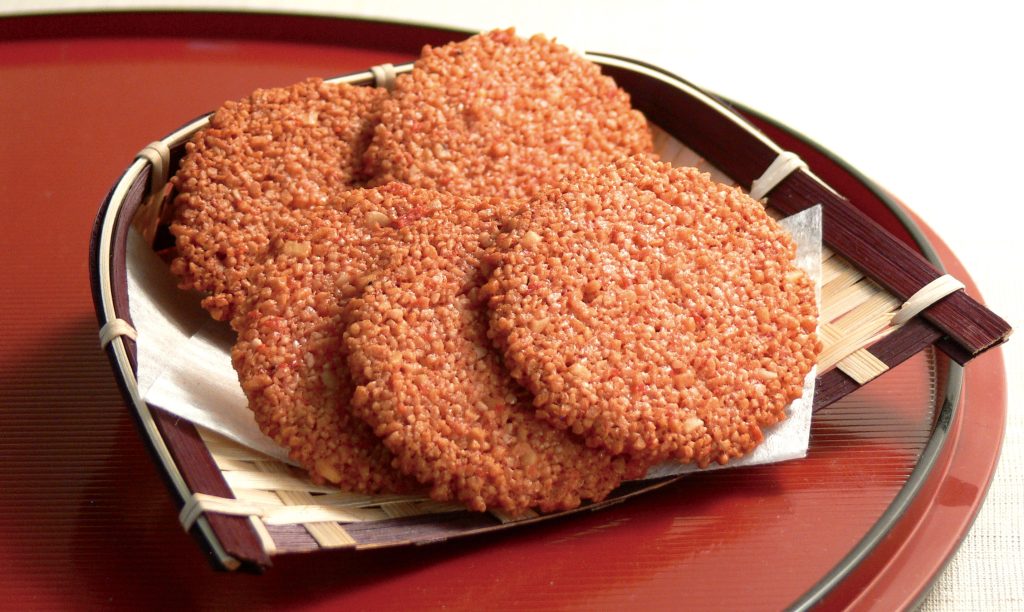 ■Product Introduction:  Nanban Shrimp Rice Crackers are thinly baked crackers made from "Nanban Shrimp". Nanban Shrimp Crackers" are thin and crispy rice crackers made with ground sweet shrimp from the Sea of Japan called "Nanban Shrimp" kneaded into the rice cracker dough. The flavor of the shrimp and the aroma of the sea will spread in your mouth.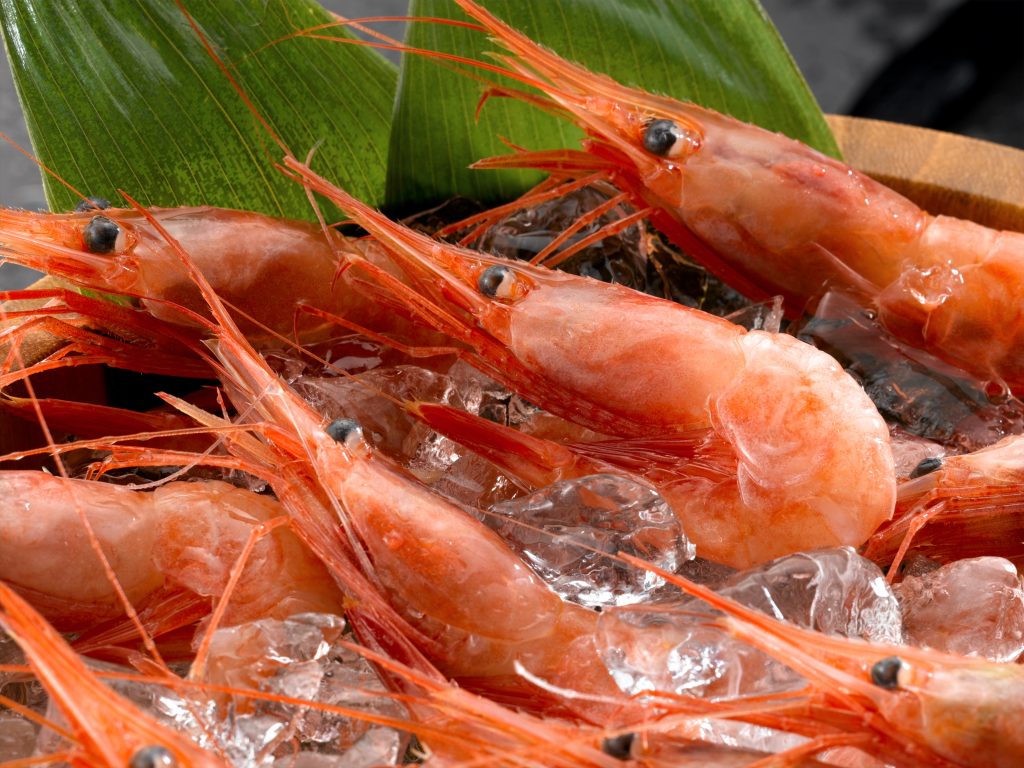 〔What is "Nanban Shrimp"?〕
The shrimp called "Nanban Shrimp" in Niigata is officially called "Hokkoku Akaebi" (red shrimp from the northern part of Japan). However, it is usually called "sweet shrimp" because of its subtle sweetness. In particular, Niigata's "Nanban Shrimp" are thick, red, and sweet due to the stormy waves of the Sea of Japan.
■Raw Material Label:  Reduced syrup (manufactured in Japan), processed starch food (starch, wheat flour, others), processed Uruchi rice, shortening, sugar, liquid egg white (including egg), wheat flour, dried shrimp, ground shrimp, salt/seasoning (amino acid, etc.: origin of soybeans), expander, color (turmeric, red 102)
■Contents:  16pieces / 27pieces
■Storage:  Store away from direct sunlight, high temperature and high humidity.
■Allergy:  Wheat, Egg, Shrimp, Soybeans are included as part of the ingredients.
The factory where this product is manufactured also produces products containing Buckwheat, Milk, Carb.

■Notice:
Once opened, please eat as soon as possible.
Please handle with care as this product is extremely fragile.
〔下面是中文〕
■商品名:  南蛮虾薄饼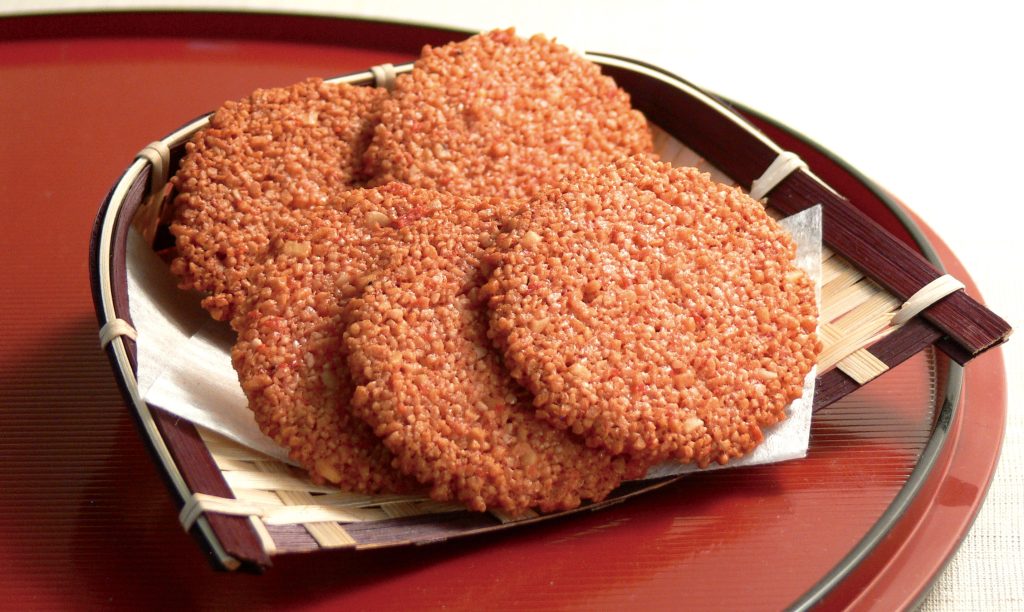 ■商品介绍:  [南蛮虾薄饼]是一种用南蛮虾制成的薄烤米饼。 南蛮虾薄饼制作时将来自日本海的甜虾(被称为"南蛮虾")碎末揉入面团,烤成又薄又脆的薄饼。食用时,虾的鲜味与大海的风味会在舌尖萦绕。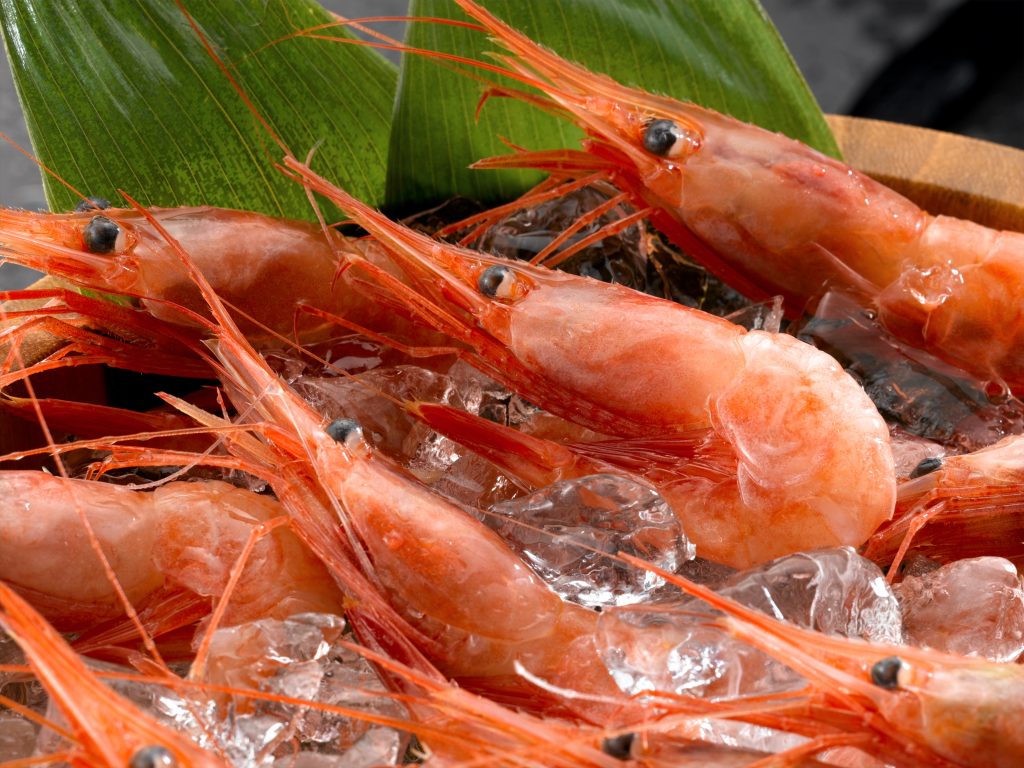 〔什么是 "南蛮虾"?〕
在新泻被称为"南蛮虾"的虾,正式名称是"北国赤虾"。然而,因其微妙的甜味,它通常被称为"甜虾"。新泻的 "南蛮虾 "因日本海的汹涌的波涛,肉质厚实,色泽鲜红,味道香甜。
■配料:  还原糖浆(日本制造)、加工过的淀粉食品(淀粉、小麦粉、其他)、加工过的米制品、起酥油、糖、液体蛋白(含鸡蛋)、小麦粉、虾干、南虾粉、盐/调味料(氨基酸等:来自大豆)、膨胀剂、色素(姜黄、红102)。
■内容量: 16个 / 27个
■保存方法:  避免阳光直射,高温,潮湿环境。
■过敏成分:  配料中含有小麦,鸡蛋,虾,大豆 。
生产该产品的工厂有含荞麦, 乳制品,螃蟹的生产线。

■注意: