■Product name:  KUROGOMA KOKUSEN FLORENTIN
■Product Introduction:  KUROGOMA KOKUSEN FLORENTIN is a baked cookie made from the flavorful powder of [Uchihoya's Kurogoma Kokusen], one of HIDA's three most popular getagashi (Japanese desserts). Florentines are generally made by baking cookie dough coated with caramelized almond slices and other ingredients, but the Kurogoma Kokusen Florantin uses a [monaka dough] similar to that used for Japanese-style confectionaries, giving it a light texture.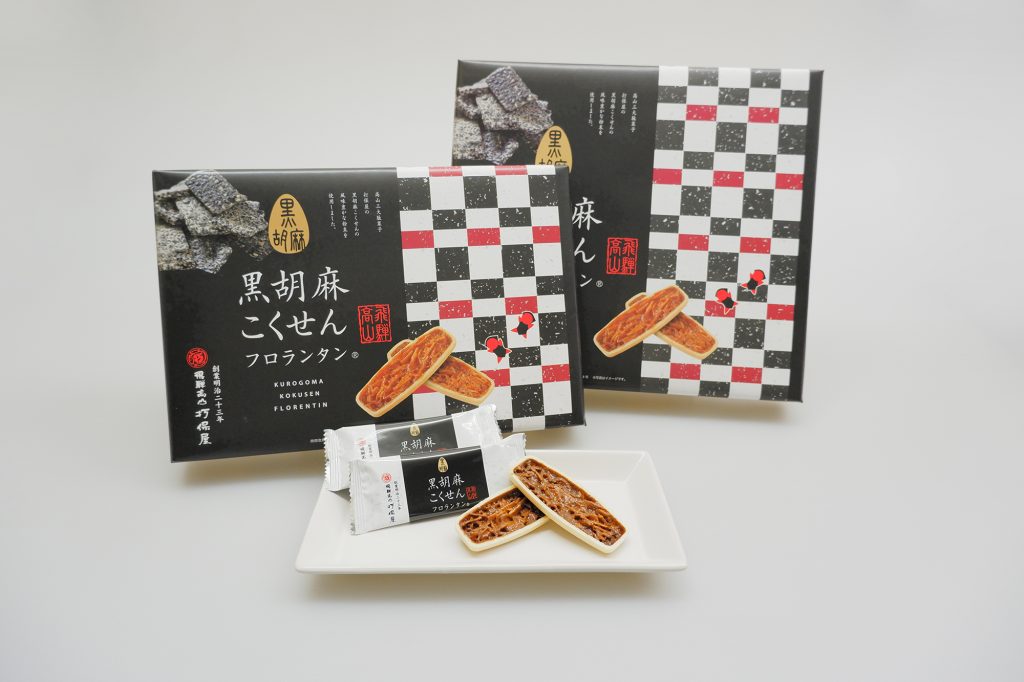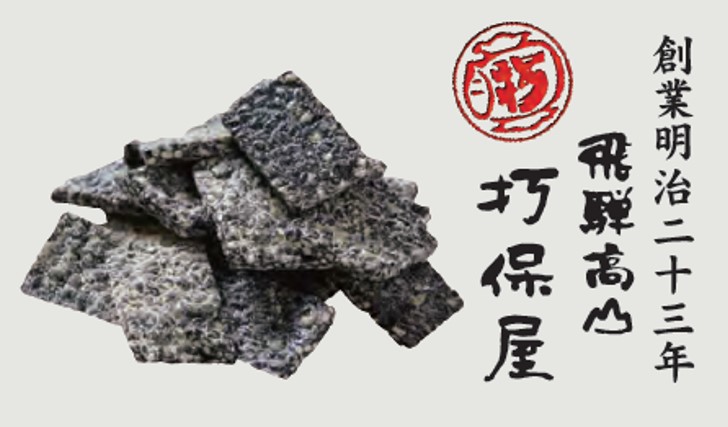 [Utsuboya's kokusen]
KOKUSEN" is made by heating sesame seeds to bring out their aroma and mixing them with hot syrup.
Founded in 1934, [Uchihoya's kokusen] is handmade by skilled craftsmen who put their heart and soul into each and every one.
■Raw Material Label:  Sugar (manufactured in Japan), almond slices, monaka skin (starch, wheat flour, edible vegetable oil and fat), margarine, foods made mainly from milk, etc. (cream powder, buttermilk powder, skimmed milk powder, edible vegetable oil and fat, others), syrup, honey, roasted black sesame seeds, butter oil, skimmed milk powder, soybean flour, kinako, butter, salt, egg yolk powder Soybean, salt, egg yolk powder, emulsifier, color (annatto, caramel, carotene), flavor, phosphate (K), antioxidant (tocopherol, chia extract), polysaccharide thickener
■Contents:  12 pieces/ 20pieces
■Storage:   Store away from direct sunlight, high temperature and high humidity.
■Allergy:  Wheat, Egg, Milk, Almonds, Sesame, Soybeans are included as part of the ingredients. The factory where this product is manufactured also produces products containing Peanuts, Shrimp.

■Notice: Once opened, please eat as soon as possible. 
〔下面是中文〕
■商品名:  黑芝麻穀煎佛罗伦萨脆饼
■商品介绍:  黑芝麻穀煎佛罗伦萨脆饼由用飛騨三大粗点心之一的【打保屋黑芝麻穀煎】磨成的风味浓郁的粉制成。 佛罗伦萨脆饼通常是在饼干面团上面涂上焦糖杏仁片和其他配料烤制而成,但 【黑芝麻穀煎佛罗伦萨】是用类似日本和果子的 糯米面团制成的,口感轻盈。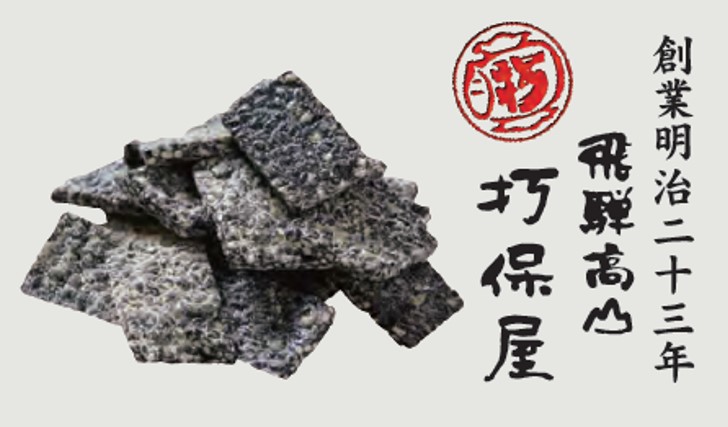 【打保屋黑芝麻穀煎】
穀煎是将热糖浆加入充分加热后激发出香味的芝麻中制成。
创立于1934年的【打保屋】的每一个穀煎都是由熟练的匠人倾注心血手工制作的。
■配料:  糖(日本制造)、杏仁片、僧伽皮(淀粉、小麦粉、食用植物油和脂肪)、人造黄油、含有乳制品的食品(奶油粉、酪乳粉、脱脂奶粉、食用植物油和脂肪、其他)、糖浆、蜂蜜、烤黑芝麻、黄油、脱脂奶粉、金子、大豆、黄油 大豆、盐、蛋黄粉/乳化剂、色素(红木耳、焦糖、胡萝卜素)、调味料、磷酸盐(K)、抗氧化剂(生育酚、奇亚提取物)、多糖增稠剂
■内容量: 12个/ 20个
■保存方法:  避免阳光直射,高温,潮湿环境。
■过敏成分:  配料中含有小麦,鸡蛋,牛奶,杏仁,芝麻,大豆 。生产该产品的工厂有含花生,虾的生产线。

■注意: 开封后请尽快食用。