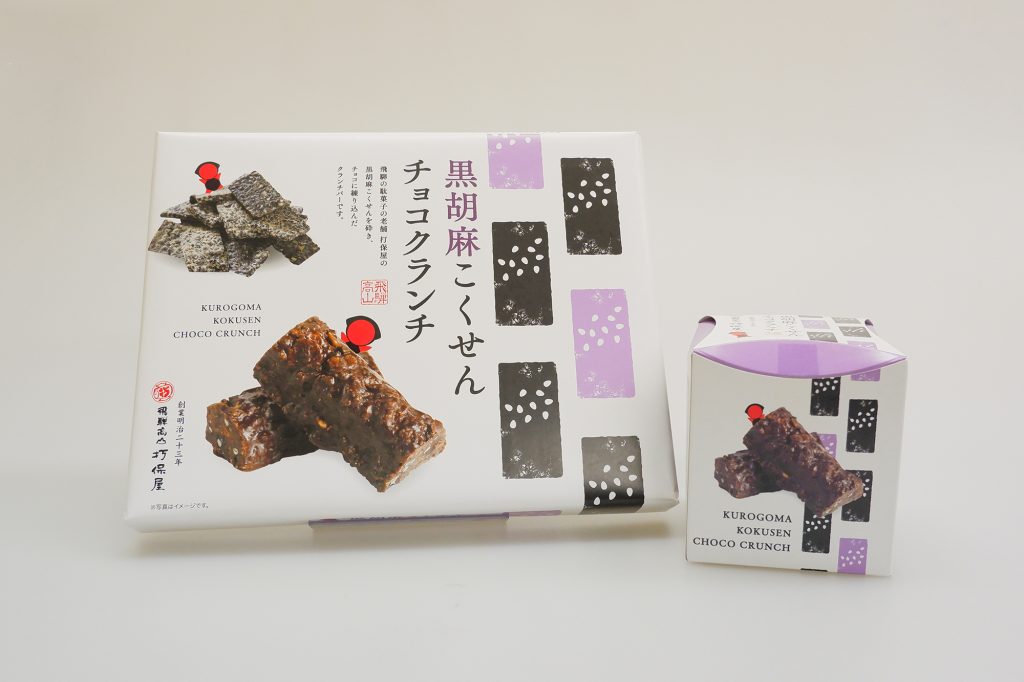 ■Product name:  KUROGOMA KOKUSEN CHOCOLATE CRUNCH
■Product Introduction:  These crunch bars are made by crushing Uchihoya (a long-established sweets shop in Hida)'s Kurogoma Kokusen, made of black sesame seeds, and kneading them into chocolate. Enjoy the taste and aroma of black sesame seeds in this chocolate crunch bars.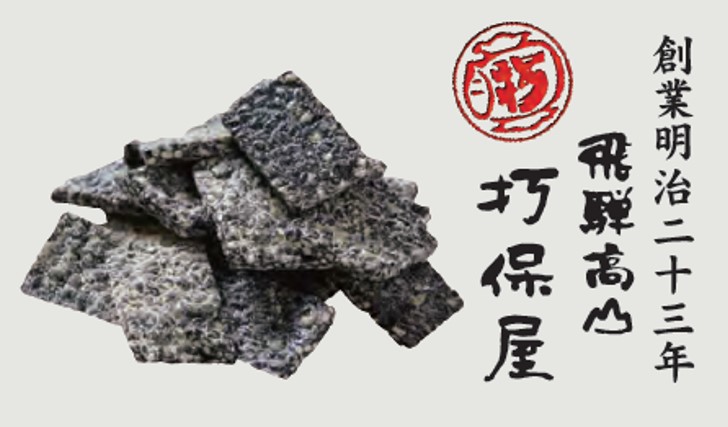 [Utsuboya's kokusen]
KOKUSEN" is made by heating sesame seeds to bring out their aroma and mixing them with hot syrup.
Founded in 1934, [Utsuboya's kokusen] is handmade by skilled craftsmen who put their heart and soul into each and every one.
■Raw Material Label:  Quasi-chocolate (vegetable oil and fat, sugar, cocoa powder, lactose, whole milk powder) (Made in Japan), black sesame, syrup, sugar, waffle corn crunch, soybean flour, emulsifier, flavor, expander
■Contents:  14 pieces/ 24 pieces
■Storage::  Store away from direct sunlight, high temperature and high humidity.
■Allergy:  Wheat, Egg, Milk, Sesame, Soybeans are included as part of the ingredients.
The factory where this product is manufactured also produces products containing Shrimp, Crab, Buckwheat, Peanuts.

■Notice:
The expiration dates listed are for unopened packages.
Once opened, please consume as soon as possible regardless of the expiration date.
Chocolate may turn white when it cools and hardens after melting at high temperature. Although the flavor is not as good as it should be, it is safe to eat.
〔下面是中文〕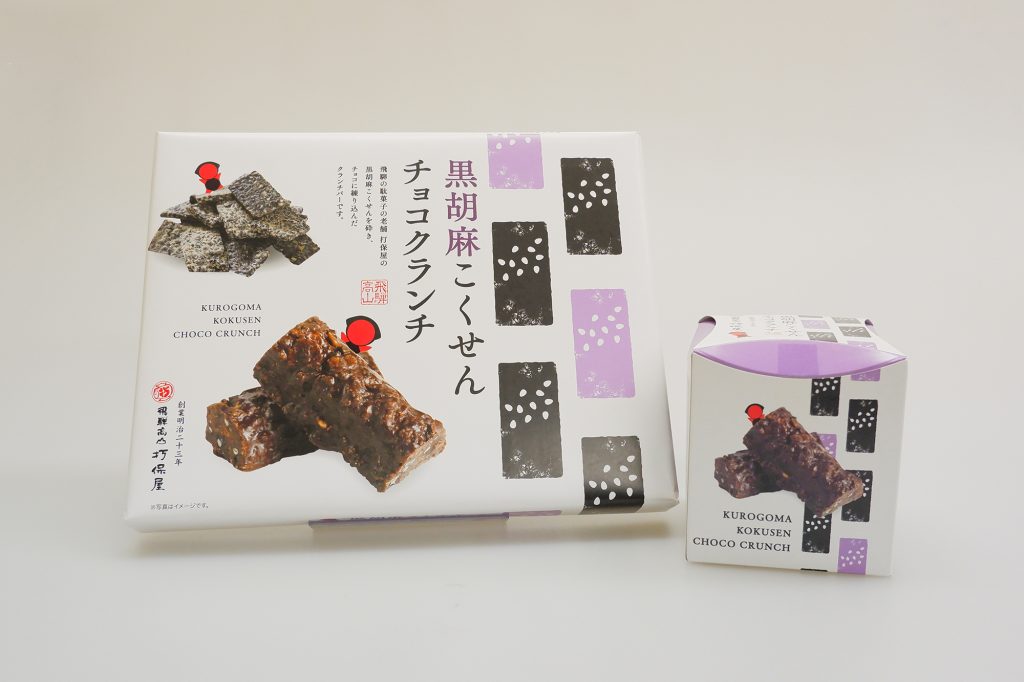 ■商品名:  黑芝麻穀煎巧克力棒
■商品介绍:  黑芝麻穀煎巧克力棒是由飞弹的老牌粗点心店【打保屋】的【黑芝麻穀煎】碾碎后混合巧克力制成。 请享受带着黑芝麻香气的巧克力点心。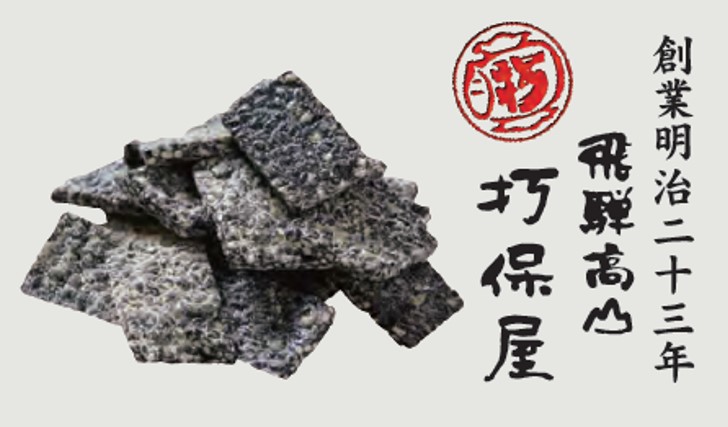 〔打保屋黑芝麻穀煎〕
穀煎是将热糖浆加入充分加热后激发出香味的芝麻中制成。
创立于1934年的【打保屋】的每一个穀煎都是由熟练的匠人倾注心血手工制作的。
■配料:  准巧克力(植物脂肪、糖、可可粉、乳糖、全脂奶粉)(日本制造)、黑芝麻、糖浆、糖、可可粉、大豆粒、乳化剂、香料、膨胀剂
■内容量: 14个/ 24个
■保存方法:  避免阳光直射,高温,潮湿环境
■过敏成分:  配料中含有小麦、鸡蛋、牛奶、芝麻、大豆 。生产该产品的工厂有含 虾、蟹、荞麦、花生的生产线。

■注意: 
包装上的保质期是指未开封时的保质期。
一旦打开,不论保质期,请尽快食用。
巧克力在高温下会融化,而巧克力中的油脂在冷却后可能会泛白,导致风味欠佳,但仍可以食用。