■Product name:  Iwate Walnut Yubeshi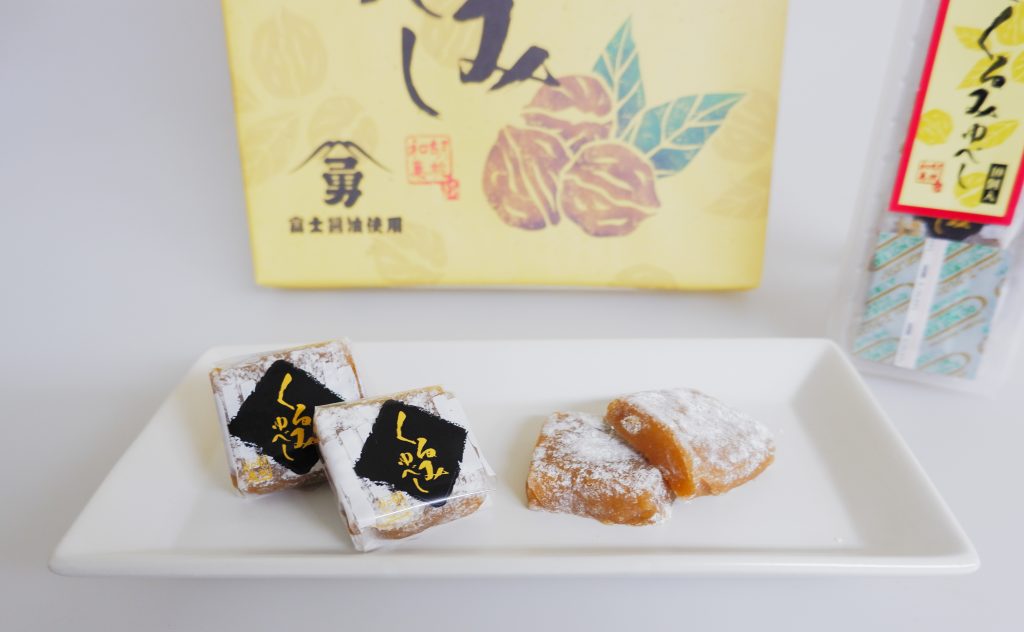 ■Product Introduction:  In the northeastern region of Japan, yubeshi is a rice cake made by grinding rice into flour, boiling it in sugar and soy sauce, and forming it with the fingers.
Fragrant walnuts are added and kneaded into the soy sauce rice cake.
The soy sauce used is Fuji soy sauce produced in Iwate Prefecture by Fujiyu Brewery, which was established in 1902 (about 120 years ago). Enjoy the mild sweetness and rich flavor of the dark soy sauce, which has been loved for more than a hundred years, and the perfect texture of the moderate softness and walnuts.
【About Mochi】
Mochi is a food made by steaming and pounding glutinous rice.
■Raw Material Label:  Starch syrup (produced in Japan), sugar, glutinous rice flour, soy sauce, walnuts, molasses, glutinous rice preparation (glutinous rice, starch)/processed starch, caramel color, seasoning (amino acids, etc.), emulsifier, sweetener (saccharin sodium, candied sweetener, stevia), preservative (paraoxibenzoic acid), (some wheat, dairy ingredients, soybeans, walnuts included)
■Contents: 20 pieces
■Storage:   Store away from direct sunlight, high temperature and high humidity.
■Allergy:  Wheat, Milk, Soybeans, Walnuts are included as part of the ingredients.
The factory where this product is manufactured also produces products containing peanuts, egg.

■Notice:  The taste of these snacks is maintained by enclosing an oxygen absorber, but once opened, they will be exposed to oxygen.
The best-before dates listed are for unopened packages.
〔下面是中文〕
■商品名:  岩手核桃柚饼子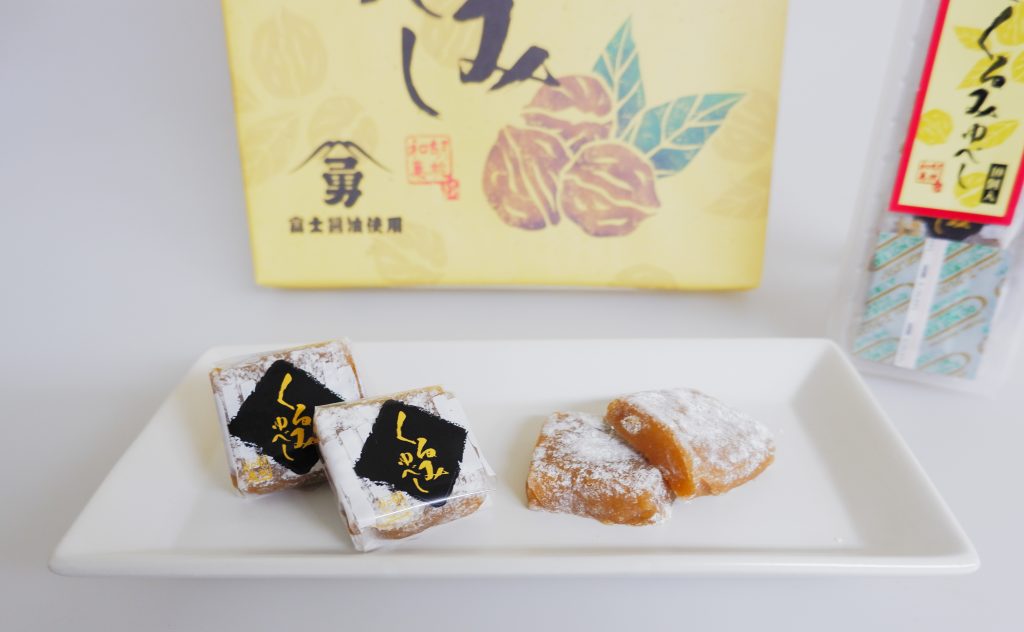 ■商品介绍:  在东北地区,柚饼子是一种年糕,将大米磨成粉,在糖和酱油中煮沸,然后用手指捏成形,在酱油年糕中加入咸味核桃并揉捏成团。
本产品使用的酱油是 1902 年(约 120 年前)创业的富士汤酿造厂在岩手县生产的富士酱油。请尽情享受一百多年来深受人们喜爱的酱油的淡淡甜味、浓口酱油的浓郁美味以及软硬适中的核桃的细腻口感。
【米糕】
将糯米捣碎后蒸熟制成。
■配料:  淀粉糖浆(日本生产)、糖、糯米粉、酱油、核桃、糖蜜、糯米制剂(糯米、淀粉)/加工淀粉、焦糖色、调味料(氨基酸等)、乳化剂、甜味剂(糖精钠、蔗糖、甜叶菊)、防腐剂 (对羟基苯甲酸)、(某些部分含有小麦、牛奶成分、大豆和核桃)
■内容量: 20个
■保存方法:  避免阳光直射,高温,潮湿环境。
■过敏成分:  配料中含有小麦, 牛奶,大豆,核桃 。
生产该产品的工厂有含 花生、鸡蛋的生产线。

■注意:  这些零食通过密封包装中的脱氧剂中保持口感,但开封后会暴露在氧气中,应在开封后 3 天内食用。所示保质期为未开封包装的保质期。